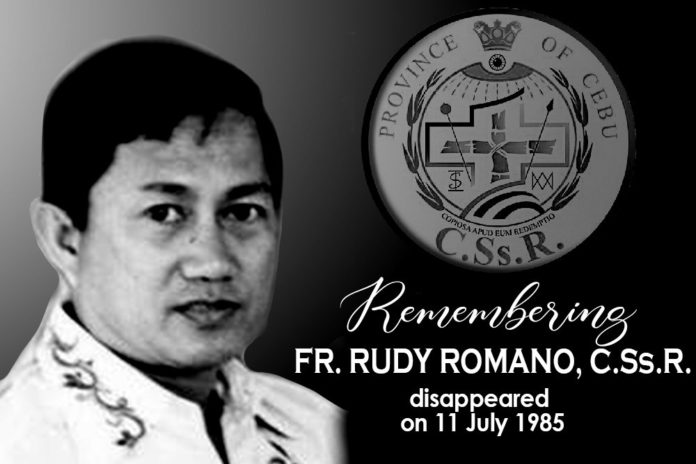 Fr. Rudy disappeared on 11 July 1985. It has been 37 years now since people last saw him, but he continues to live in the memories of the people who have been a part of his life – the example he taught and left behind is still remembered.
He was one of those who strongly fought against Marcos' dictatorial regime in the Philippines. He fought it by never giving up his quest for justice and peace, and by serving the poor.
You may read an article about Fr. Rudy Romano C.Ss.R.
After 37 years, Catholic faithful remembers disappeared priest Rudy Romano
https://www.sunstar.com.ph/article/1934929/tacloban/local-news/after-37-years-catholic-faithful-remembers-disappeared-priest-rudy-romano