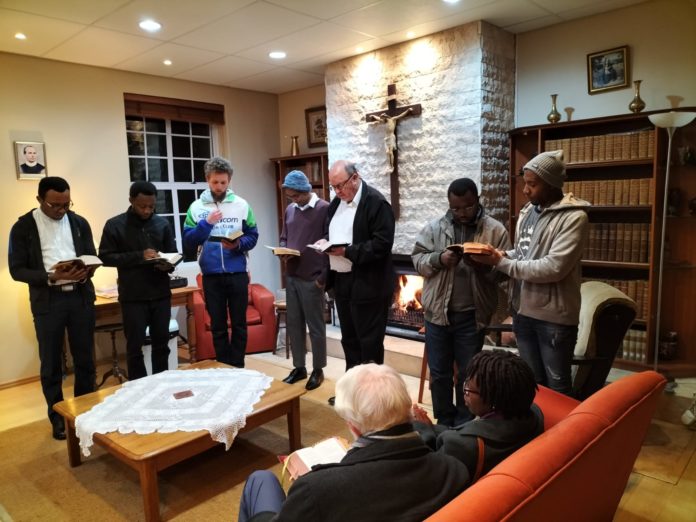 On the evening of the feast of St Alphonsus, the communities of Bergvliet and Retreat in Cape Town, South Africa, hosted a supper for friends of the Redemptorists, especially for those who have been dialoguing with us about Partnership in Mission.
A core group of laity had proposed the event and the Provincial, Fr Gerard McCabe, spoke at the supper about the meaning and range of partnership at the parochial level. He stressed the many ways in which our charism can be shared and how our spirituality can complement the lay vocation. He also stressed how lay participation could help the Redemptorists themselves be faithful to the vision of Alphonsus.
An immediate consequence of the evening will be a morning of recollection in September for all whose interest has been stimulated by the excellent evening.
Elsewhere in the Province, other small steps have also been taken in terms of Partnership in Mission in the context of Devotion to Our Mother of Perpetual Help. A shrine to Our Lady with a statue of Perpetual Help has been opened in Tlaseng, one of the outstations of our parish in Rustenburg run by Fr Athanasius Chigbu. A lay association ("Confraternity of Our Mother of Perpetual Help") has begun in Johannesburg.
May Mary draw many people to experience the beauty and joy of our charism and strengthen us all in the Mission of the Holy Redeemer.