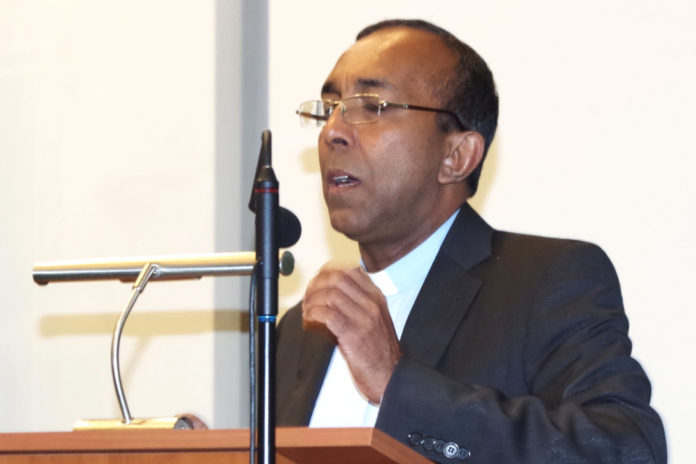 By the end of October, the document for the continental stage will be ready. Fr. Tirimanna CSsR is also among the experts preparing it.
The conclusion of the first phase, that of listening to the People of God in the particular Churches and community discernment at the national level, entrusted to the individual Bishops' Conferences, was set for 15 August.
In the press conference held on 26 August, Cardinal Mario Grech, secretary general of the Synod, explained how the work would now continue, which envisages a second phase at the continental level. The secretariat,' he explained, 'could have directly produced a synthesis that would have been the instrumentum laboris for the assembly phase to be celebrated in Rome, but it was preferred to include a new discussion at the local level on an intermediate document.
Operationally, a group of 25 experts coordinated by Fr Costa will draft the "Document for the continental stage", – which will be ready by the end of October. Some theologians from Asia and the Middle East are also part of it: the Lebanese Souraya Bechealany, director of the Research Centre of the Faculty of Religious Sciences, and Fr Gaby Alfred Hachem, lecturer at the University of the Holy Spirit in Kaslik (Lebanon), the Korean dogmatic theologian Teresa Choi, from Sogang University, the Singaporean Christina Kheng, lecturer at the East Asian Pastoral Institute, the Syro-Malabar Indian theologian Fr. Thomas Kollamparampil, lecturer at the Pontifical Athenaeum Dharmaran Vidiya Ksheteram in Bangalore and the Sri Lankan Redemptorist theologian Fr Vimal Tirimanna, lecturer at the Alphonsian Academy in Rome.
Once prepared, the "Document for the Continental stage" will be entrusted to the Churches of each continent for examination, which will conclude with an assembly meeting at the local level that will have to elaborate a new contribution, to be sent to the General Secretariat of the Synod by 31 March.
"All continental Assemblies," specified the General Secretariat of the Synod, "should be ecclesial Assemblies (of the entire People of God) and not just Episcopal Assemblies (of bishops only). Therefore, the participants should adequately represent the variety of the People of God: bishops, priests, deacons, men and women religious, laymen and women. This is the first fruit of the ongoing synodal process, as it corresponds to the desire of the majority of the Bishops' Conferences to consult on the subject".
(AsiaNews)