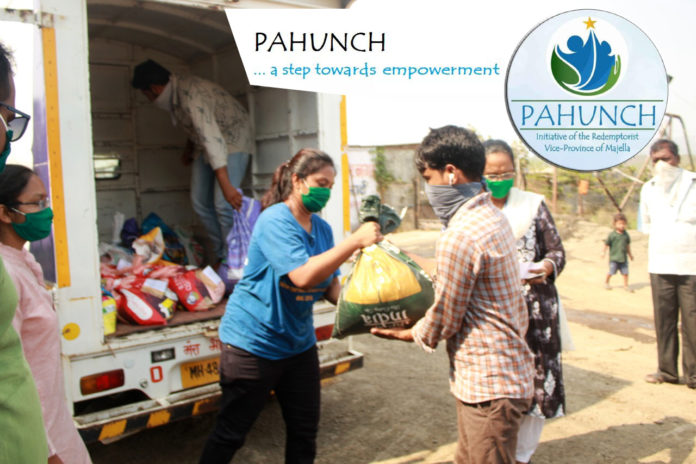 MUMBAI, India – Catholics around the world marked the World Day of Migrants and Refugees on Sept. 25, and the Archdiocese of Bombay used the occasion to recommit itself to helping Tribal migrants within greater Mumbai.
Most migrants in India come from other parts of the country, but differences in language, religion, and culture mean they face many of the same issues that hit people who cross international borders. This is especially true for day laborers, who often come from India's marginalized Tribal and Dalit communities.
Cardinal Oswald Gracias of Bombay told Crux that in the archdiocesan synodal process – conducted ahead of next year's Synod of Bishops' meeting – "we spoke of the necessity of the church being more inclusive, and the Archdiocese of Bombay can give the lead and respond to the signs of the times."
Earlier this year, the Archdiocesan Migrant Commission (AMC) launched the AMC Crisis Outreach to provide temporary shelter to migrant women and girls faced with physical, sexual or emotional abuse at work, or who have been forced out of their jobs.
Sister Sarita Kerketta, a member of the Tribal community from Odisha, works with the AMC, and also helps with the Redemptorists Migrant Ministry Outreach (PAHUNCH) in the upscale Chembur suburb of Mumbai, where many Tribal migrants work in domestic service.
"This help line is given to render service to the Chotanagpur Tribal Migrants and to provide them immediate shelter in times of distress of any kind. Additionally, two equipped counsellors and two legal experts will offer assistance," she told Crux.
"We have already helped two Tribal young migrants in distress and in a vulnerable situation. They were working as domestic workers in Mumbai and both were thrown out of their jobs and houses without prior notice. One was dismissed from her job, for demanding a fair and just wage, and the other Tribal was thrown out of the house on baseless allegations of her being unfit for housework," she said.
(cruxnow.com)
PAHUNCH
Making Tribal Migrants Empowered and Self-Reliant
Education
To help develop the desire and ability to think and learn about the world around and to learn to develop relationships that will enable them to work with one another.
Livelihood
To enable people to cope with and recover from their occupational struggles and challenges and enhance their wellbeing and that of future generations.
Community Development
To promote the value of knowing one another, helping each other, maintaining good communication, inculcating leadership skills, developing community support environment. To deliver essential services (social, legal and medical) and strengthen for emergency outreach.