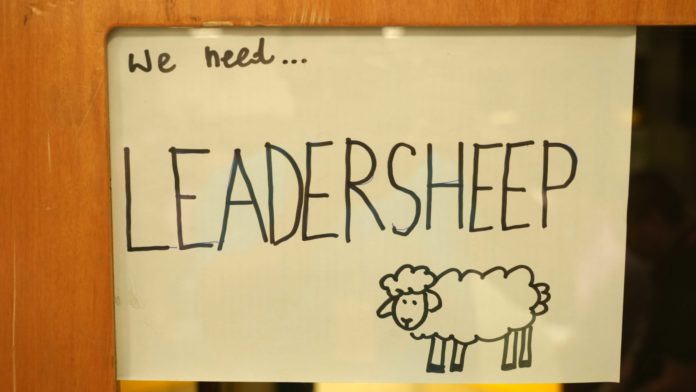 For the 26th General Chapter (2022), as well as for former General Chapters, the logistics provide support personnel for all the needs of the elected members. To lighten the mood, one of the support personnel exhibited his artistic talents with a play-on-words drawing of leadership (leadersheep), an allusion made by Pope Francis to the importance of closeness to the people to whom we minister.
Many of the Capitulars have expressed their gratitude and appreciation for the dedicated service of all the supporting personnel during the celebration of the 26th General Chapter.
Among the supporting personnel of the Chapter, we mention:
The General Chapter Preparatory Commission: moderators, General Secretary, Frs. Alberto Eseverri, Rogério Gomes, and Johannes Romelt,
The General Chapter moderators: Fathers Kevin O'Neil (president), Joaquim Parrón, and Giovanni Congiu,
The General Secretary and vice-General Secretary: Fr. Brendan Kelly and Brother Fernando Batista Cordeiro,
The additional service to the Secretariat: Fr. Prince Thekkepuram.
The postulada commission: Frs. Richard Welch, José Carlos Linhares, and Bro. Fernando Batista Cordeiro,
The liturgical commission: Frs. Alberto Eseverri, Patrice Nyanda, and Thomas Biju Madathikunnel,
The Congregation Communications Office: Frs. Grzegorz Ruszaj, Sanjay Tirkey, and Mr. Carlos Espinosa.
The notaries: Fr. Jorge Gómez Rueda and Mr. Eric Corsius,
The Canonical advisor: Fr. Sean Cannon,
The interpreters and translators: Frs. Piotr Chyla, Massimiliano Mura, Cristian Bueno, Manny Rodríguez, Fernando Javier Centurion, Damián María Montes Nieto (last two weeks), and Frater Javier Arenal Pardo (first two weeks).
The five lay Redemptorist Partners in Mission: Bohumir Zivcak, Anne Marie Walsh, Vanda María de Carvalho Lima, Rosanna LaTorre, and Agu Judith,
The personnel of the Carmelite Retreat House.
As is our tradition, the 91 official delegates to the 26th General Chapter also collaborated with generous services, whether solicited or spontaneous, for the smooth running of the 26th General Chapter.
Fr. Manuel Rodríguez Delgado, C.Ss.R. (Manny)
General Secretariat of Formation