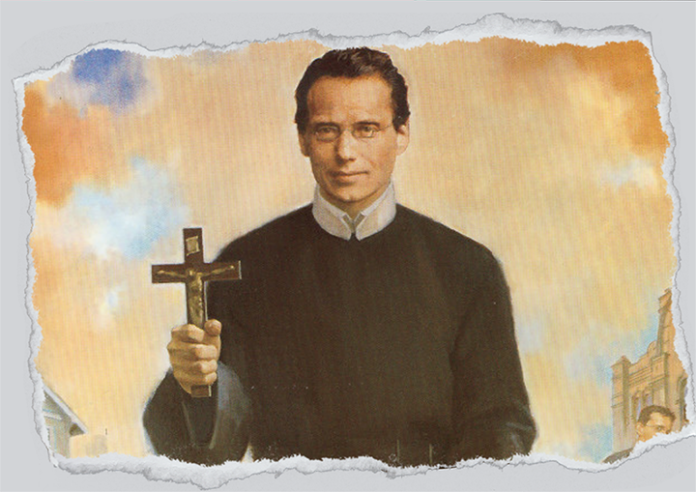 The Redemptorist family commemorates yet another holy man of God, Blessed Francis Xavier Seelos C.Ss.R. on 5th of October. He was born on January 11, 1819, in Füssen, Bavaria, Germany and was baptized on the same. He entered a diocesan seminary in 1842 after having completed his studies in philosophy since he had a great desire to become a priest.
After knowing the work of the Redemptorist missionaries, founded for the evangelization of the most abandoned, he decided to become a religious and to minister to the German-speaking immigrants in the United States. He was accepted by the Congregation on November 22, 1842, and sailed from France to New York. He was ordained a Priest in the Redemptorist Church of St. James in Baltimore, Maryland, U.S.A. After being ordained, he worked for nine years in the parish of St. Philomena in Pittsburgh, Pennsylvania, first as assistant pastor with St. John Neumann, the superior of the Religious Community, and later as Superior himself and for the last three years as pastor. During this time, he was also the Redemptorist Novice Master. With Neumann, he also dedicated himself to preaching missions.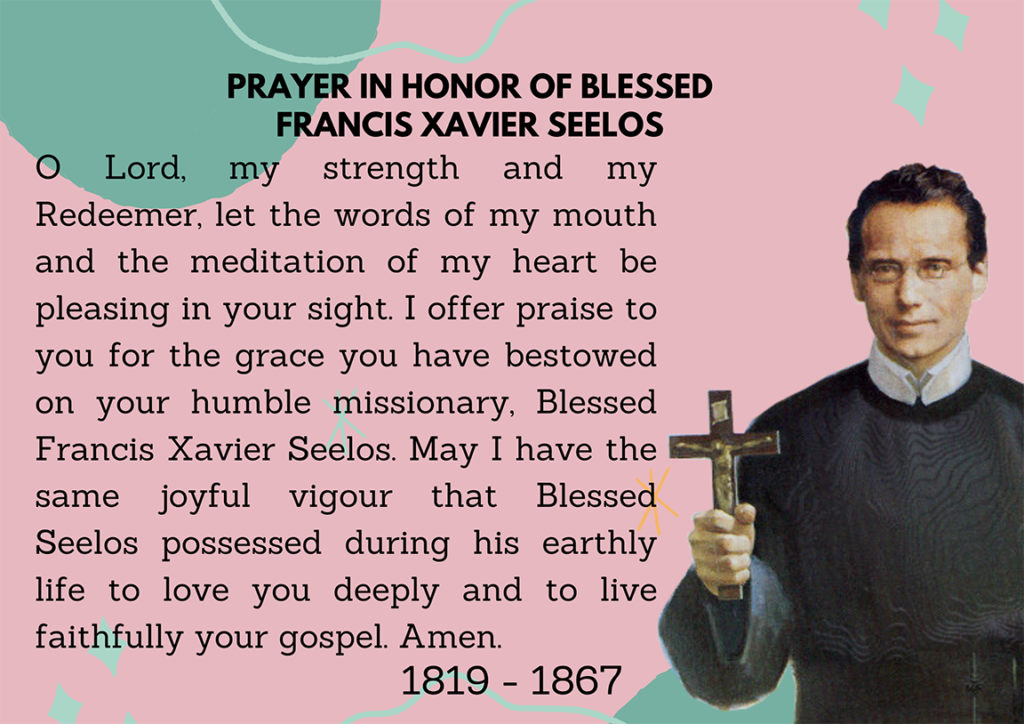 Faithful to the Redemptorist charism, he practiced a simple lifestyle and a simple manner of expressing himself. The themes of his preaching were always heard and understood even by the simplest people. A constant endeavor in his pastoral activity was instructing the little children in the faith. He not only favored this ministry, but he also held it as fundamental for the growth of the Christian community in the Parish. For many years he was engaged in parish ministry and serving in the formation of future Redemptorists as Prefect of Students. He strove to instill in these future Redemptorist missionaries the enthusiasm, the spirit of sacrifice, and apostolic zeal for the spiritual and temporal welfare of the people. He spent most of his life preaching missions in English and German languages. As a pastor he was known who was joyously available to his faithful and singularly concerned for the poorest and the most abandoned. In the month of September, exhausted from visiting and caring for the victims of Yellow Fever, he contracted the dreaded disease. After several weeks of patiently enduring his illness, he passed on to eternal life on October 4, 1867, at the age of 48 years and 9 months.
His Holiness Pope John Paul II, proclaimed Father Seelos Blessed in St. Peter's Square on April 9th of the Solemn Jubilee Year 2000.
Scala News
The Confreres at the Community of St Alphonsus celebrated the Holy Eucharist at the Shrine of MPH or the Church of St Alphonsus. His Eminence Cardinal Tobin was present for the celebration.