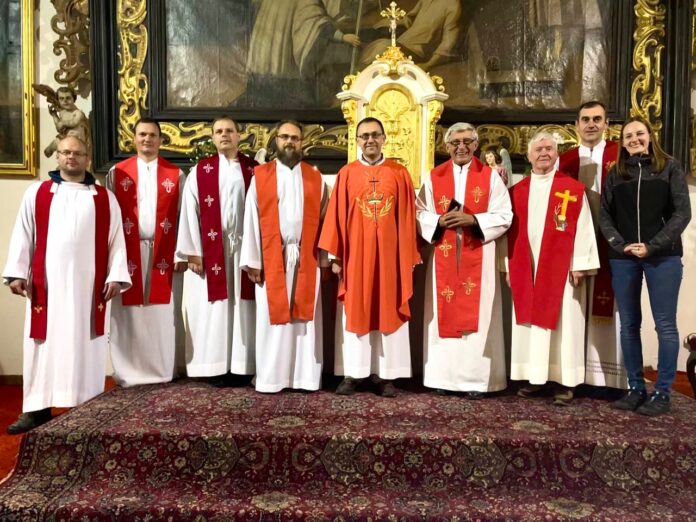 On October 24-25 in the Redemptorist monastery in Podolínec, with the participation of the Redemptorist missionaries of the Province of Bratislava-Prague and of the Vice-Province of Michalovce and lay partners who are involved in the Redemptorist missionary communities, a missionary congress took place after a year's break caused by the coronavirus pandemic. The confreres who work in Kaunas, Lithuania, also participated in the meeting using an online broadcast.
The missionary congress serves for the formation of missionaries and their collaborators in the field of evangelization. It is also a work meeting to plan the Redemptorists' missions and renovations for the coming year. Invited speakers were Peter Olekšák, administrator of the parish of Hniezdne, who reflected on what the diocesan priests expect from the missions and missionaries. The second speaker was Fr. Martin Zanovit, CSsR, spiritual administrator of the Redemptoristine Sisters in Kežmarok, who shared his feelings and experiences as a long-time missionary.
The discussions after both lectures were followed by the presentation and discussion of the plans of each mission team for 2023. In total, about 30 apostolic works are planned. A very important aspect of the congress was the time of prayer and communion that was created during this meeting between the missionaries of the two Redemptorist units of the two Catholic Rites and the lay partners, who also contributed to a fruitful reflection with their reflections on the missionary work of the Congregation.
Text: Fr. Robert Režný, CSsR
Photo: Fr. Peter Slobodník, CSsR