Oblate Sisters of the Most Holy Redeemer – We begin a new year full of challenges, projects and challenges for the Oblate Family: the 200th anniversary of the birth of Antonia, the premiere of the film "If All Doors Close" and the renewal of the Constitutions and Directory, among others.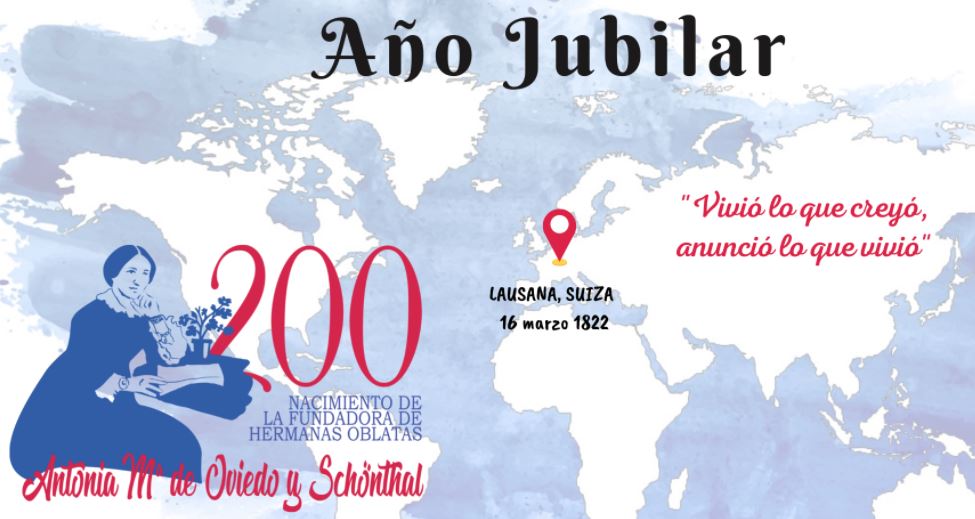 2023 will be marked by the closing of the Bicentenary of the birth of our Foundress, Antonia Maria de la Misericordia, which will mark the culmination of the celebrations and activities held since March 16, 2022.
The film "Si todas las puertas se cierran", directed by Antonio Cuadri (Ulises Producciones S.L.) and produced by Tono Escudero, is scheduled to be released before the summer.
"Si todas las puertas se cierran" tells the story of three women, apparently separated in time and space, but who end up converging in their process of finding themselves. The three of them will have to listen to an inner call that requires them to face their fears and be the true protagonists of their lives, opening new paths of transformation and liberation.
Likewise, towards the end of the year, the Extraordinary Chapter is scheduled to be held to renew the Constitutions and Directory of the Congregation, a possibility for the sisters to meet to strengthen bonds and consolidate the experience of identity that gives vocational meaning at a time of significant changes, uncertainty and new opportunities.
With this Chapter, the Congregation will finalise the process, through the study and confirmation of the new text, to then present it to the Holy See for its final approval. This moment demands of all the sisters, learning, creativity and commitment to the future.
(hermanasoblatas.org)