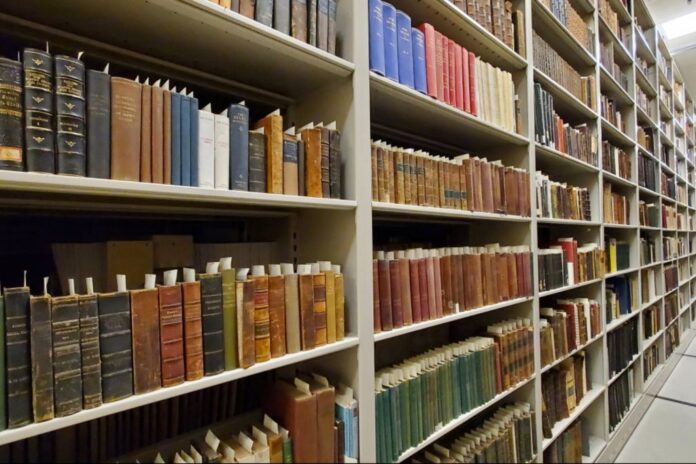 The Redemptorists of the Baltimore and Denver Provinces are pleased to announce that their archive library catalog is now available live in an online format. Eventually, any book or pamphlet contained in the Redemptorist Archive Library collections in Philadelphia can be located with an internet connection and a few keystrokes. The catalog currently holds records for more than 6,000 books in our 25,000-volume collection. Records are being added daily. 
The library augments other outstanding collections, including over a million paper documents. It is strong in Redemptorist and American Church history, moral theology, and local history in places where Redemptorists have had a presence. It also houses special collections that include one of the largest sets of books anywhere on the Shroud of Turin.
The new catalog is being built with the intention of sharing records through other key research portals in the United States and abroad. Its platform is being hosted by Lucidea, an information technology leader, using its GeniePlus software for the library's searchable database.
Thanks to the generous support of the Botstiber Institute for Austrian-American Studies, the Redemptorist Archives retained Ms. Lorena Boylan to help catalog the library last October. 
Visit the Redemptorists' library catalog online 
Submitted by Dr. Patrick Hayes, 
Baltimore Province Archivist 
courtesy: Denverlink, update of 13.01.2023