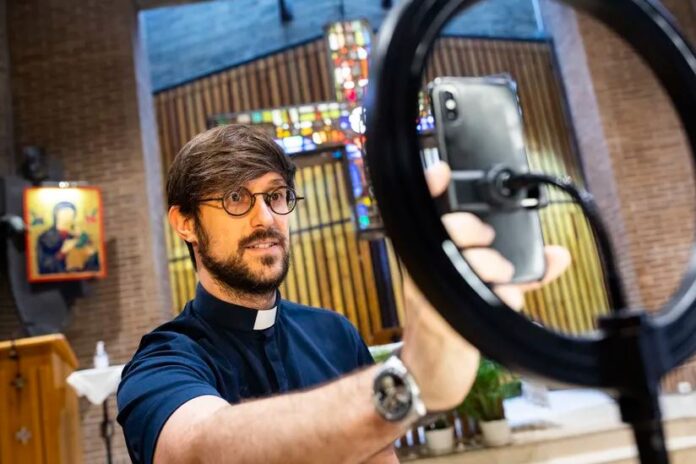 In Europe, the continental stage of the Synod on synodality began on 5 February in Prague, entitled "For a synodal Church. Communion, participation, mission." This is the second phase, called "the continental phase" after the listening phase concluded in June 2022. The objective for the Church is to dialogue at the regional level on the conclusions reached in the previous phase.
There were around 200 participants in the Continental Assembly of the Synod of Prague, 156 delegates from the 39 Bishops' Conferences of Europe, and 44 guests invited by the Council of Bishops' Conferences of Europe. This consists of a time of listening and discernment of all of the faithful and of all local Churches on a continental basis, leading to a series of continental assemblies.
These were joined by 270 online delegates. The Assembly took place from 5 to 9 February and concluded with the acceptance of a final document, which was also received by the bishops in their concluding meeting.
Redemptorist Father Damian Maria Montes CSsR, an influencer with a significant presence on social networks, was one of the guests invited to participate in the Continental Assembly of the Synod as one of the representatives of the digital mission. As Father Damian Maria himself declares on Twitter: "A unique experience of communion in diversity."
Here is the summary of the group in which he participated (in English):
Muy agradecido por la invitación a participar en la Asamblea Continental del Sínodo como uno de los representantes de la misión digital. Una experiencia única de comunión en la diversidad. Aquí la síntesis de mi grupo. Puede verse completa en: https://t.co/JKU4TDYmvl pic.twitter.com/wbf5R2L2Ep

— Damián María, CSsR (@damianmariavoz) February 10, 2023