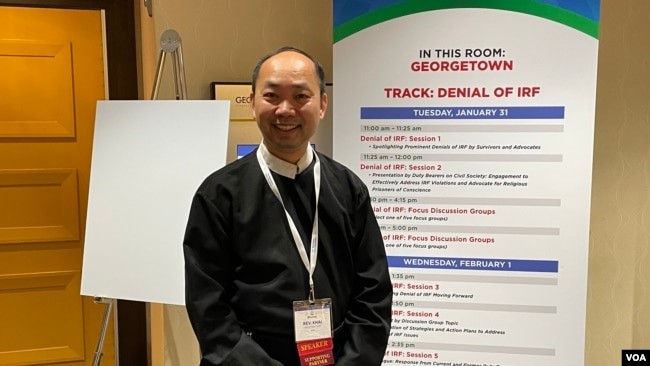 Rev. Nguyen Van Khai, a Vietnamese Redemptorist, was invited to participate as a speaker in The International Religious Freedom (IRF) Summit which took place in Washington DC, on January 31 and February 1, 2023. The summit had drawn many individuals and organizations that are advocating for religious freedom, as well as legislative and executive bodies from many countries around the world.
Rev. Nguyen Van, who has been studying and researching in Rome for years, reported on violations of religious freedom in Vietnam, especially the Communist government's policies and measures on the persecution of religions, past and present.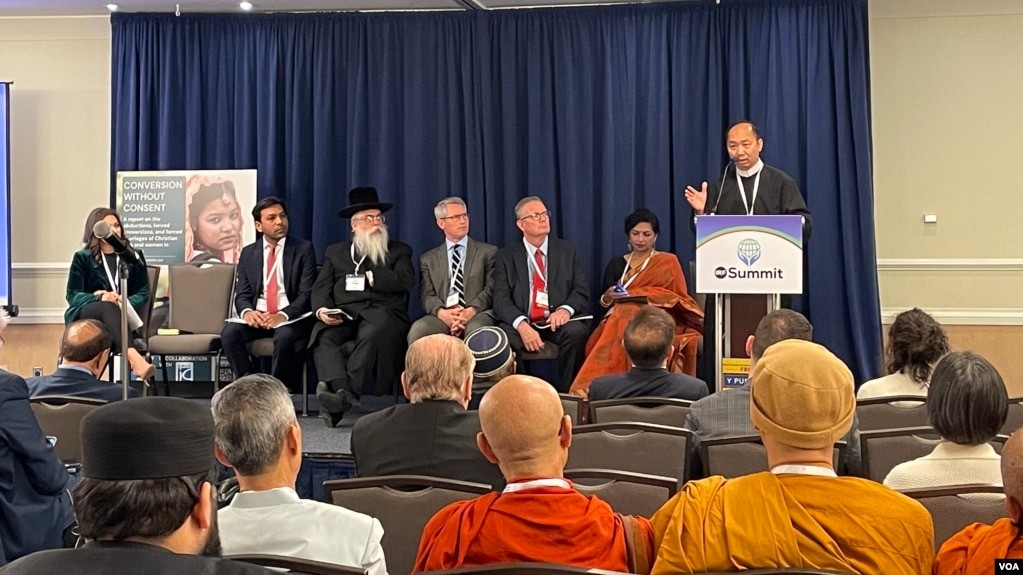 IRF Summit is an annual civil society conference that seeks to create a coalition of organizations to work together to advance international religious freedom, raise public awareness about IRF issues, and increase the political strength of the IRF movement.
This year's conference focused on presenting and discussing four key points: four distinctive tracks: defending, documenting, developing, and denying. The defender track will focus on the legal, justice, and accountability aspects of freedom of religion or belief; the documenting track will highlight the importance of journalism and gathering evidence; the developing track will examine and develop advocacy efforts and highlight country-level achievements; lastly, the denying track will highlight victims who have been persecuted on the basis of their religion or belief.
"The fact is, in Vietnam communism is the state religion", the priest said. In the past, the communist took various measures to destroy religions. Now they use other tricks. They created state-sponsored Churches and place their members in leadership positions.  If that fails, they use violence to suppress churches or bribe leaders of religions. The authorities want to turn religions into tools for their domination.
Fr. Khai also said that the faithful of religions, especially Christians, have been discriminated against at all levels. For example, Christians are not permitted to attend Military, Police, and Diplomatic Academies nor are they allowed to work as civil servants in state offices. Churches are neither allowed to open bank accounts, nor buy or sell real estate; nor establish schools, hospitals, and economic or social establishments. Catholic chaplains are not to be appointed to serve in hospitals, schools, prisons, and military bases.
Rev. Nguyen Van Khai was ordained an underground priest in 2001. Before that, he was a postulant, novice, and underground student for 14 years. To this day, due to his diligent work for justice and peace, the communist state has not yet recognized him as an official priest. He is currently working and studying in the Province of Rome.
Do read more from the link:
IRF Summit 2023: https://www.voatiengviet.com/a/gioi-hoat-dong-vietnam-tham-gia-hoi-nghi-tu-do-ton-giao-quoc-te-2023/6941820.html