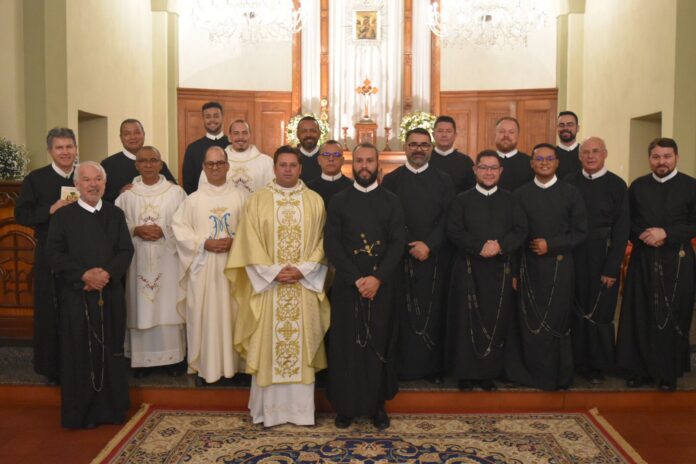 Alberto Malheiros Júnior made perpetual vows of poverty, obedience, chastity and perseverance in the Congregation of the Most Holy Redeemer, during a celebration at the Mother of Perpetual Help State Shrine, in Campo Grande (MS), Brazil, on Saturday 25 March 2023.
The Redemptorist missionary received the crucifix, one of the symbols of the profession of the Redemptorist charism. He chose as his religious motto: "Whatever you did for one of these least brothers of mine, you did for me".
The Redemptorist Missionary was born in Paranaíba in 1988, and his family currently resides in Campo Grande. He started his formation to consecrate himself as a religious in 2016, as an aspirant and then as a postulant in Curitiba. He did his novitiate in the Redemptorist Community of the Mather of Perpetual Help, in Abadia de Goiás. In 2020, he made his First Religious Profession at the State Shrine of Mother of Perpetual Help, in Campo Grande.
Today Br Alberto is the Coordinator of the Comunidade Vida Nova in Curitiba. Its mission is to assist ordained ministers and religious undergoing psychological suffering due to alcohol or affective-emotional problems.
(submitted by Comunic.Ativa)