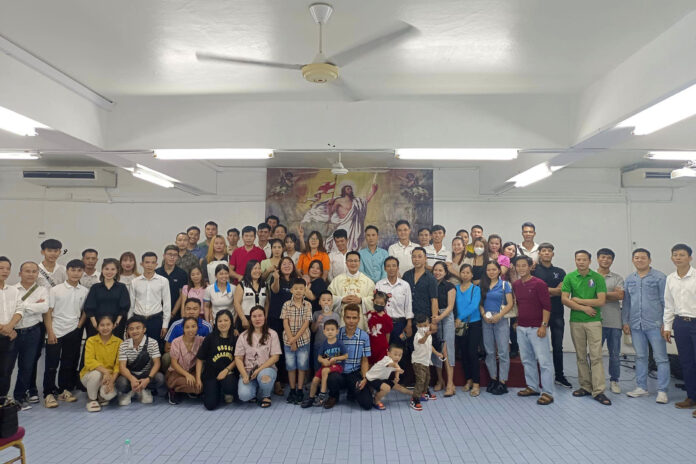 One of my first unforgettable experiences as a newly ordained priest was to celebrate the Triduum with my Vietnamese immigrant brothers and sisters in Malaysia.
Following the splendid work of previous Redemptorist priests, I had the opportunity to visit Vietnamese brothers and sisters living and working in Malaysia and celebrate the Triduum for them.
They are immigrants in search of a happier economic life. They left behind their parents, spouse, or children in Vietnam to work in Malaysia, a country with a majority Muslim population.
They say that a year if they are lucky to have a Vietnamese priest to celebrate Mass, they will have four occasions to have Mass: Lunar New Year, Christmas, Easter, and the Feast Day of the Assumption of Our Lady on August 15.
Indeed, they are abandoned in a sense, because they lack the opportunities to attend Mass in Vietnamese. Since they are manual workers, they face a language barrier when they have to attend Mass in Malay, English, and Chinese.
This is a valuable pastoral experience for me when reaching out to Vietnamese expatriates as the invitation of number #9 in the Final Documents of the XXV General Chapter.
May God bless and keep these brothers and sisters, so that despite living in the situation of a foreign Muslim country, they still maintain their faith and love for God and Mary!
Fr. Anthony Nam, CSsR.