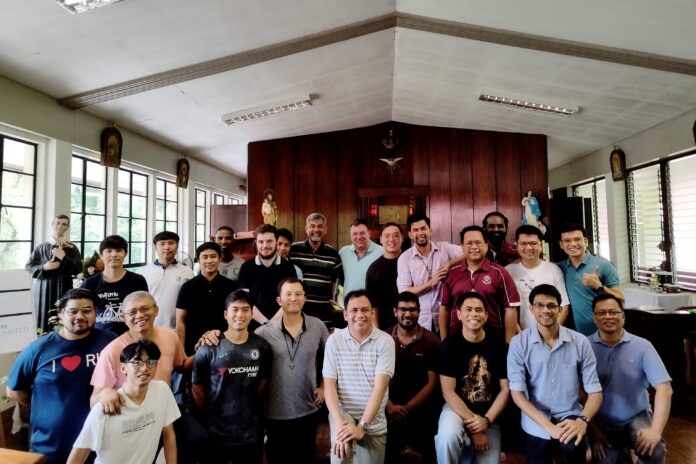 On the 26th of June Fr Rogério Gomes, Superior General and Fr Joseph Ivel Mendanha, Consultor General visited the Inter-Provincial Novitiate at Lipa in the Philippines.
It was a wonderful moment for both the novitiate batches to meet with and listen to Fr Rogério Gomes the Superior General. He called on the group about to be professed to move ahead with courage and trust as Missionaries of Hope in the footsteps of the Redeemer. He wished them well and gave them his blessing as they prepared for their profession. There were 13 of them preparing for their First profession from the Units of Manila, Cebu, Thailand, and Colombo. Fr Ivel challenged the group to reflect on why they are so excited and happy to leave the novitiate, hoping that it was because of the joy of their first profession.
The new group of novices from Colombo, Thailand, Manila, Cebu, Malaysia and Singapore has a novice from Tanzania who belongs to the Canada Province and a novice from the Dublin Province. Fr General called on them to enter this amazing experience of the novitiate as they discern their vocation and grow deep in relationship with the Lord who calls them to be with him and so be prepared to be sent out as missionaries. He spoke of the desert experience and its role in the spiritual life and encouraged the novices to not be afraid of the dark and crisis but to be open to the promptings of the Holy Spirit in their lives. Later Fr Ivel spent a day with the novices taking them through the General Chapter decisions, directives, theme, and plan of the General Government for the sexennium.
Joseph Ivel Mendanha, C.Ss.R.
General Consultor