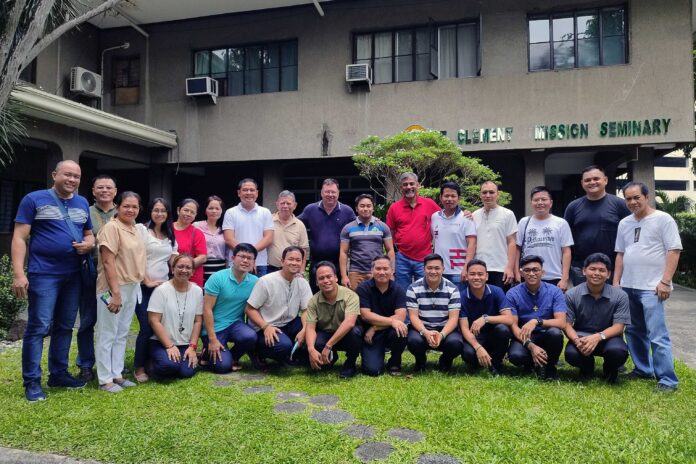 On the 27th of June, Fr Rogério Gomes, Superior General, and Fr Joseph Ivel Mendanha, Consultor General, visited St Clement Missionary Seminary in Manila. The Seminary houses the students of the Vice Province of Manila who go to college and are candidates, as well as the students in Philosophy who are postulants. At the meeting were also present a couple of students from the Province of Cebu, Oceania, Vietnam and Indonesia who were on mission experience.
Fr Rogério took up the important themes of Formation today, Consecrated Life and its challenges, Restructuring, Personal Availability for Mission, Spirituality and Redemptorist life, and Redemptorist Identity. He invited the students to take care of their health and be joyful in living the call to a Redemptorist life. Both Fr Rogério and Fr Ivel met with the lay staff, the community of Redemptorists and formators and encouraged all in seeking to promote the Missionary Vocation of the Redemptorist.
Fr Rogerio gave a special blessing to the community, students and lay staff in Portuguese and invoked the protection of Our Mother of Perpetual Help as it was her feast day.
The entire group went out for a festive lunch to celebrate the feast of Our Mother of Perpetual Help and the presence of Fr. Rogério Gomes in the community.
Fr. Joseph Ivel Mendanha, C.Ss.R.
General Consultor