The evening of 19 July 2023 saw the inauguration of the 'Mila – Itinerant Museum of Alphonsian Places' in Sant'Agata de' Goti (diocese of Cerreto Sannita-Telese-Sant'Agata de' Goti) and its two tourist routes (which can now be visited: for info, bookings and opening times, see the luoghialfonsiani. it). These routes link together places that bear witness to the presence, life and preaching in Sant'Agata de' Goti of the bishop Saint Alphonso Maria de' Liguori, the one on the holy bishop lasting 50 minutes (where it is possible to visit the Diocesan Museum in the Carmine church, the hall of coats of arms, the private room of S. Alfonso's private room and the seventeenth-century tunnel) and the one along the Alphonsian borough lasting 90 minutes (a journey through time, through the historical centre, from Romanesque to Baroque: from the church of San Menna, with the oldest mosaic floor of its kind in southern Italy, to the cathedral of Romanesque origins, first, completely renovated, then, in Baroque style during the eighteenth century; from the Gothic church of SS. Annunziata to the Diocesan Museum in the church of the Carmine).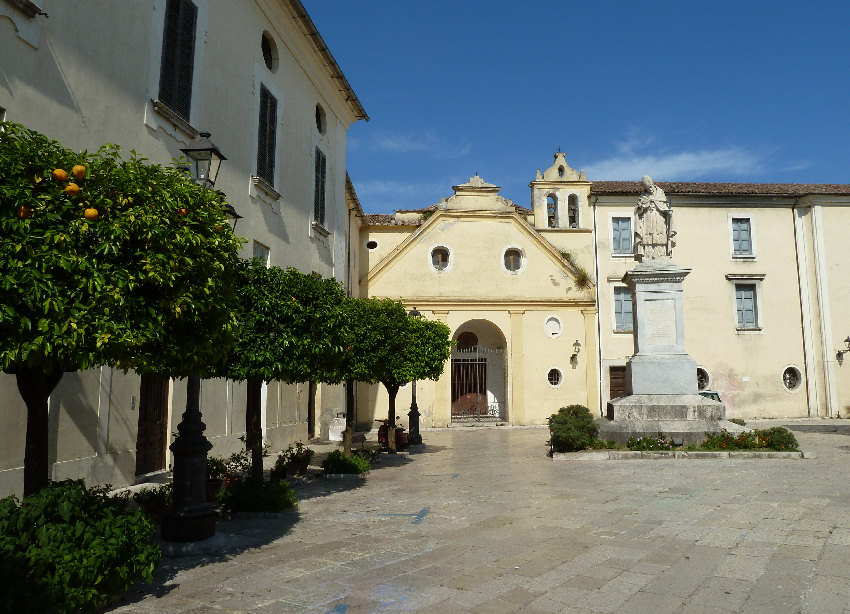 The section of Alfonsian places is located in the bishop's palace wing in Piazza Umberto I. The museum tour is divided into the inner courtyard (where a lapidary is located) and the rooms inhabited by Saint Alphonsus.
Moderated and coordinated by the bishop's secretary, Rev. Alex Criscuolo, who also included some interesting talks by art historians and testimonies of documents on St. Alphonsus, the president of the iCare Community Social Cooperative, Rev. Matteo Prodi, and the Mila project manager and project manager, Rosangela Ciaramella, spoke before the ribbon-cutting ceremony. The bishop of Cerreto Sannita-Telese-Sant'Agata de' Goti, Monsignor Giuseppe Mazzafaro, also spoke at the inauguration before the blessing of the premises.
(G.A. 19/07/2023 – agensir.it)
The news was also reported in 'il Mattino' (ilmattino.it) pictured above.