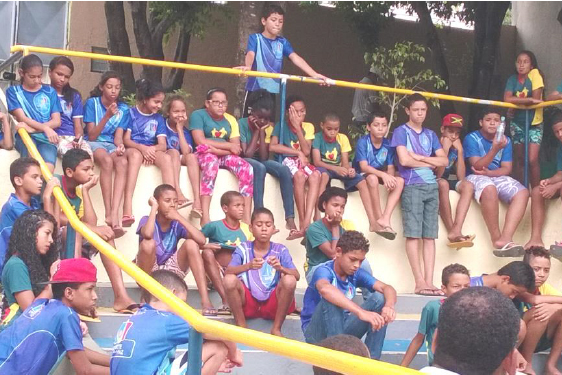 The New Generation Centre (CNG), is a Social Group of Rendemptorists  located at Cariacica (Brazil), who has created an experience of "Education for Citizenship". This initiative  was taken as an example of working with children and adolescents in Brazil by a French publication "echoes of victory" in the edition n. 85 that will be released in April.
This publication has been there for more than 20 years in France –  especially in the region of Jura, and also among the local dioceses – and gathers experiences in the underdeveloped or developing countries. This time they looked at the projects growing in Brazil.
The CNG had been visited in November 2014 by the French representatives, and since then, the coordinator of social work, Jovanir Poleze, has maintained contact with the team.
The experience that has earned the publication in the magazine (pages 10 and 11) was the mobilization of children and adolescents that indicate initiatives from two themes: the "conscious consumption of electricity" and the "Law that recognizes  femicide as an atrocious crime ".
The Centre Nova Geração (CNG), one of the social work centres of the Redemptorists in the Province of Rio, is located in Nova Rosa da Penha, in Cariacica – ES (which is also where  the missionary community of the Congregation is). This social work is distinguished by its dynamic performance in the actions done together with its users.
Carlos Espinoza