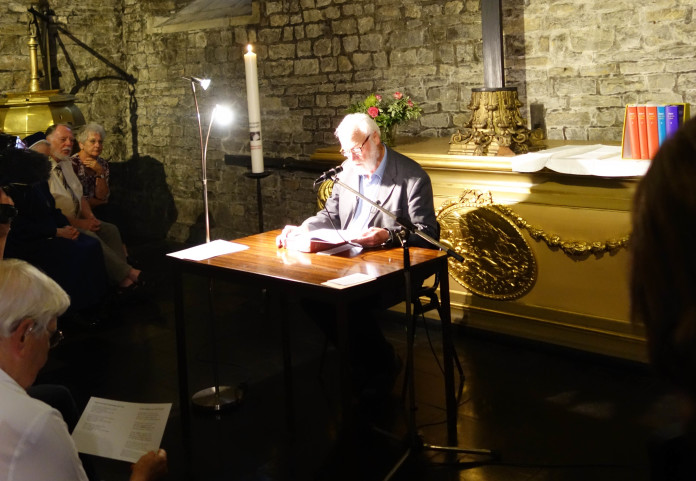 "Ever heard something like this?!" Under this motto, some hundred sisters, brothers, priests and associates of 25 orders and congregations in the province of Limburg (the Netherlands) did a Bible Marathon.
Alternately, they read the entire Bible aloud, from August 3 until 15 (except Sunday), in the baptistery of the Basilica of Our Lady – Star of the Sea in Maastricht.
The initiative for this Bible Marathon by members of religious orders and congregations in the Year of Consecrated Life came from the Redemptorist Monastery in Wittem in the south of the Netherlands. It also the see of the St. Clement's Province. The superior, Fr. Henk Erinkveld, was the main organizer of the event in one of the most visited churches of the Netherlands.
It was a unique experience of cooperation between the religious orders and congregations of the diocese of Roermond. Participants and visitors were both fascinated by the many less known parts of the Bible. But also the stories, that are already known, sound different, when they are read in a broader context.
Some remarks of the visitors. A woman asked: "Is this also in my Bible?"
A lawyer after hearing a part about justice: "Maybe I should start reading the Bible myself."
That it was a unique event for the Netherlands, was visible by the large media exposure on local, regional and national level. Very special was the fact, that on the national television in the main evening news show, there was an item of two minutes. This news program is one of the best-seen television programs with an audience of a few million people.