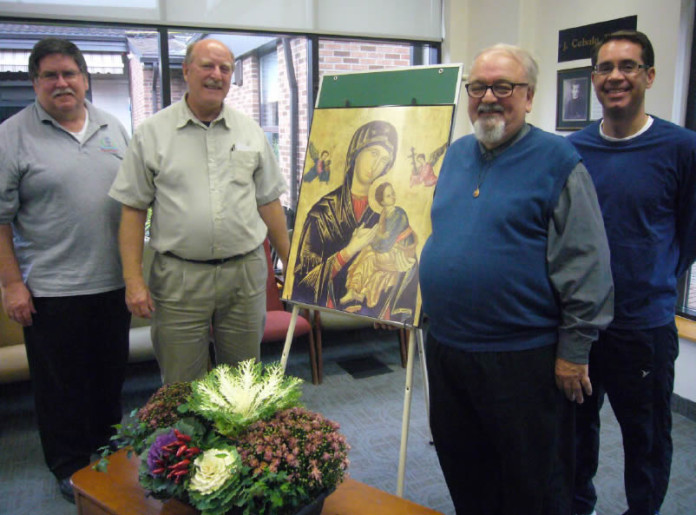 From the 19th through the 23rd of October, Redemptorists and associates from North America met for a retreat. Through this retreat, Brother Dan Korn led us into the mystery of the Icon of our Mother of Perpetual Help.
We learned how the Icon can be read through not only the symbols and images contained in the Icon, but also in light of the Scriptures and in light of Our Constitutions and Statutes of the Congregation. We were very moved by the prayers through which Brother Dan led us in the presence of the Icon, especially as we venerated the Icon each day.
This retreat was a great opportunity to meet men and women from all over our North American Conference…
and most especially we were able to meet the men from Ireland, England, the United States and from Canada, who form our novitiate community in Toronto (pictured at bottom).
Fr. David Purcell, C.Ss.R.