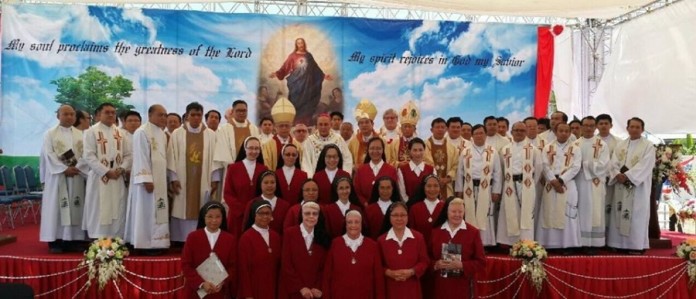 On Saturday, October31st, when we celebrate the birthday of our Mother Foundress we join the community of Thailand, who celebrated the official inauguration and dedication of their new monastery.

At the presence of Sisters from the Communities of Asia (Legazpi, Cebu), as well as superiors and delegates from the founding community in Liguori (U.S.A.) with four bishops celebrating with over 50 concelebrants, many religious men and women and more than 1000 faithful this new house was opened in Korat, Thailand.

We pray for the Community and for the entire Order so that they would grow in wisdom and grace before God and men.
We also ask for many holy vocations.