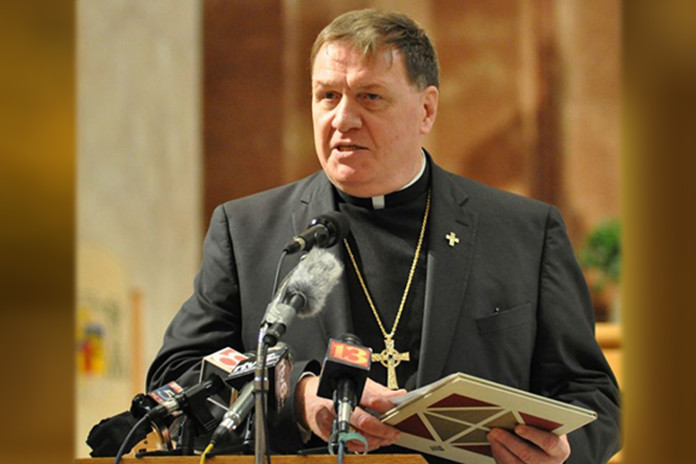 Archbishop Joseph Tobin CSsR of Indianapolis
The family of four has been housed despite protests from the state governor.
The Catholic Archdiocese of Indianapolis in the US state of Indiana, has resettled a family of Syrian refugees despite opposition from the state's governor, reports Reuters.
Following two years of security checks, the US government asked the archdiocese to find a home for the family of four when they arrived in Indianapolis on Monday.
The church said helping people escape violence is an "essential part of our identity as Catholic Christians and we will continue this life-saving tradition".
Indiana Governor Mike Pence, is one of over 25 US governors who asked President Barack Obama to stop the flow of Syrian refugees into the country after the terrorist attacks in Paris last month.
Archbishop of Indianapolis, Joseph Tobin CSsR, met with the governor to explain to him the role of the archdiocese in the Refugee and Immigrant Services program.
In a statement Governor Pence said: "The governor holds Catholic Charities in the highest regard but respectfully disagrees with their decision to place a Syrian refugee family in Indiana at this time."
Governor Pence was sued by the American Civil Liberties Union on 24 November in federal court for refusing to resettle Syrians in his state, which the union is claiming to be an unconstitutional approach.
(The Catholic Herald)
http://www.catholicherald.co.uk/