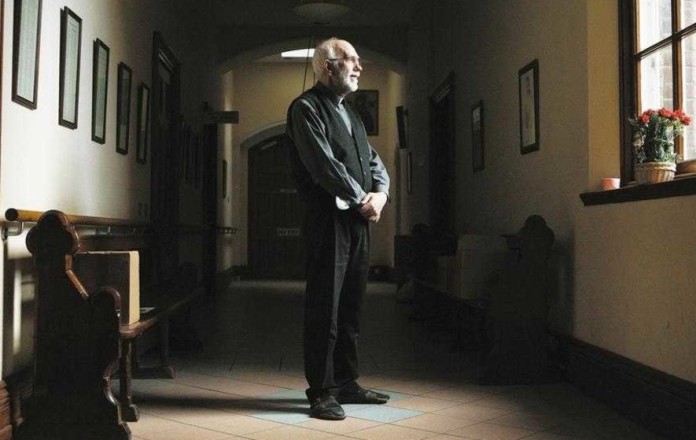 Fr Gerry Reynolds pictured in Clonard Monastry where he ministered for more than 30 years. Picture by Mal McCann
Well-known Redemptorist Fr Gerry Reynolds has died after a short illness.
The popular priest, who was primarily known for his work for peace and reconciliation, passed away this morning in Belfast. He was 80.
Fr Noel Kehoe, Rector of Clonard, said: "It is with deep regret that the Redemptorist Community at Clonard announce the death of Fr Gerry Reynolds CSsR.
"Fr Gerry passed away in the care of the Royal Victoria hospital at 6.50am this morning, 30th November 2015 after a short illness. He will be greatly missed by his Redemptorist confreres and colleagues, his family, friends, and the many people whose lives he touched through his Ecumenical, Peace and Reconciliation Ministries.
Born in Limerick, Fr Reynolds was based at Clonard Monastery in west Belfast for more than 30 years, arriving when the Troubles were still raging.
The monastery was the focus of secret negotiations between Sinn Fein President Gerry Adams and SDLP leader John Hume that provided an impetus for the start of the peace process in the early 1990s.
The discussions were initiated by the late Fr Alec Reid, a close friend of Fr Reynolds.
Sinn Féin President Gerry Adams expressed his "deep sense loss" at news of the death of Fr Reynolds.