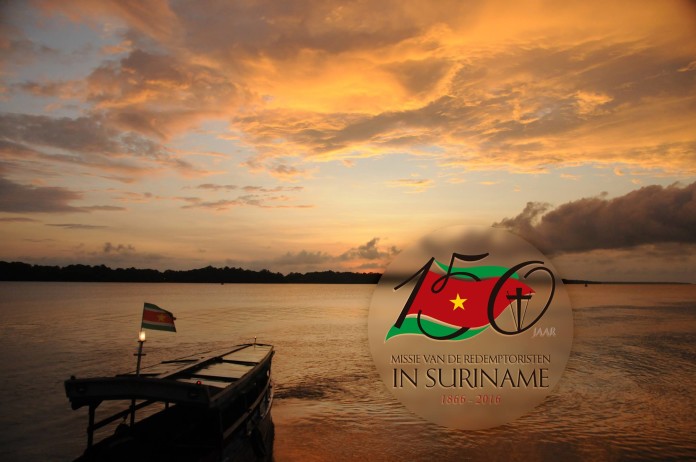 2016 is a year of celebration for the Congregation of the Most Holy Redeemer in Suriname. On February 20 it will celebrate 150 years of the Redemptorist Mission in this country.
As we know, from  30 July 1865, Pope Pius IX entrusted to the Redemptorists the Apostolic Vicariate of Suriname. At the request of Father Nicolaus Mauron, the Superior General at that time, a group of Dutch missionaries departed from Amsterdam to arrive in Suriname on February 20, 1866. And 'therefore a source of joy for all of us to celebrate this date. We are planned several activities to celebrate this time of mission.
Here is the program:
14/01 – Solemn Mass in honor of Blessed Peter Donders
16/01 – Pilgrimage in Batavia, where Peter Donders has dedicated his life to the lepers;
19 and 20/02 – Symposium on History, Mysticism and Spirituality Redemptorist.
15/03 – Feast of San Clemente
21 and 22/05 – Rejoice (Event for Youth)
17 to 31/07 – Popular Missions
31/07 – Closing ceremony of the Jubilee of 150 years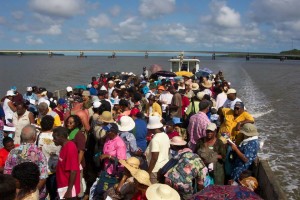 Mass in honor of Blessed Peter Donders and Pilgrimage in Batavia
On the 14th of January, there was a solemn Eucharistic celebration at the Cathedral Basilica of Sts Peter and Paul.   The newly elected Bishop of Paramaribo, Monsignor Karel Choennie, Bishop Emeritus Monsignor De Bekker and numerous priests, religious and faithful were present for the celebration.
During the Mass, the lives and the missionary work of several exemplary Redemptorists were reminiscenced. The Redemptorists have been working untiringly for the cause of the poor, the sick, the blacks and the Indians at Suriname for the last 150 years.  The life and work of Blessed Peter Donders with the lepers in Batavia, is still a great inspiration and example of missionary zeal and endeavor.
On the 16th January a pilgrimage was made to Batavia with the Redemptorists of Suriname and a large number of faithful as a sign of love and tribute to the Blessed Peter Donders.  It was a long journey by car and boat.  Batavia is very scenic and it undoubtedly gave a nostalgic experience of the Blessed Donders.  The saint dedicated 45 years of his life here in the ministry for the cause of the poor and the care of the lepers in this place.  His love for the poor helped him to discover the presence of God in them.   This is a shining example of missionary availability and dynamism of the Redemptorists engaged in the evangelization of this region.
About Pedro Donders we need to remember two important aspects of his missionary vocation: love for life and respect for the things of God present in the people. With love and respect, he took care of lepers, the indigenous and blacks, because for him they are part of human history.
Father Frederico Augusto, C.Ss.R.