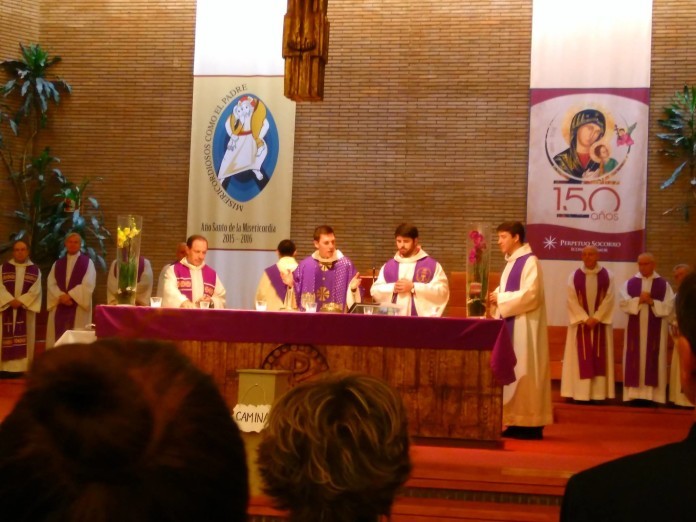 The Holy Father has chosen 1071 missionaries from all over the world, to be called as the "Missionaries of Mercy" to help lead people in a special way during this year of Mercy.  The chosen missionaries are to be entrusted with the beautiful mission of proclaiming God's Mercy and to bring people to the Sacrament of Reconciliation.  Among the Missionaries of Mercy there are also 4 Redemptorists, who took part in the commissioning ceremony at Rome.  They are Frs. Carlos de la Cruz, Pedro Lopez, Miguel Castro and Lauri Sevillano from different provinces.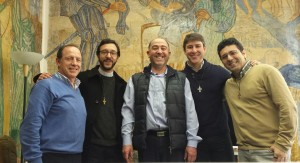 They met the Pope on Tuesday February 9th.  The importance and the relevance of the mission was explained to them by the Holy Father.  The Holy Father also celebrated Ash Wednesday mass with the Missionaries of Mercy.  They were also given a special blessing and consecration and a mandate of the mission.  The Missionaries have been chosen from all the five continents.  There are also priests of the Eastern rite.
The Missionaries of Mercy are just some of the priests who are entrusted from the Pope of being privileged witnesses in their particular Churches of the Jubilee extraordinary event. It is only the Pope who appoints these missionaries and not the Bishops, to entrust the mandate to proclaim the beauty of God's Mercy and confessors be humble and wise, capable of great forgiveness for those who come to confession. These missionaries are over a thousand and come from five continents, including highlights from Burma, Lebanon, China, South Korea, Tanzania, United Arab Emirates, Israel, Burundi, Vietnam, Zimbabwe, Latvia, East Timor, Indonesia, Thailand and Egypt. There are also priests of the Eastern rite.