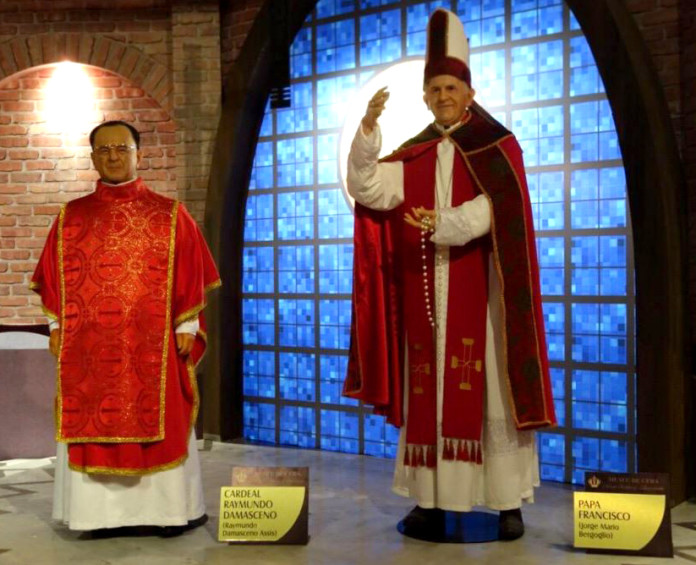 The Brazil's largest Basilica and the National Shrine of Our Lady of Aparecida, opened its new Wax Museum this Tuesday. This is the first wax museum with a religious theme in Latin American.  The Shrine attracts about 12 million pilgrims each year, and its expected to increase.
The Centre of attaction of the museum are the 61 statues in 20 settings, which explains the story of Our Lady of Aparecida, the principal patroness of Brazil.
All the statues and their embellishments were produced at specialized workshops in France and England, by renouned and skilled craftsmen.
The statues with its scenic settings takes the audience back in time, explaining the story of Our Lady of Aparecida and her miracles, from the discovery of the image of the black virgin in the Paraiba River to the visit of Pope Francis to the shrine in 2013.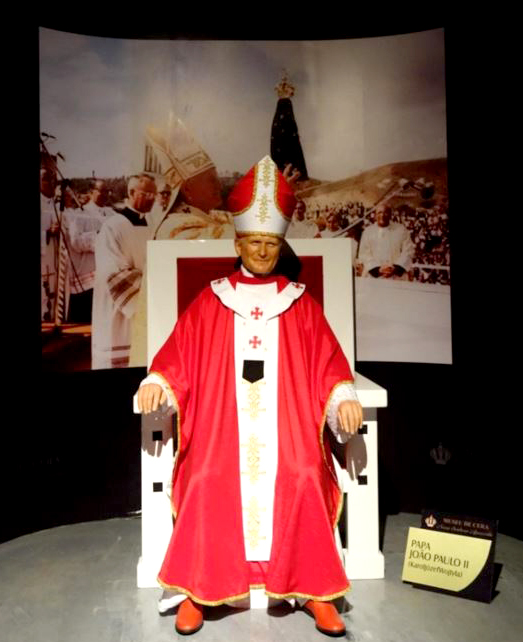 Each statue took about three months to complete.  There is also a statue of Emperor Dom Pedro II of Brazil, who donated the elaborate golden crown that decorates the original image of Our Lady of Aparecida.  There are also statues of the bishops of Aparecida, of the architects who designed the basilica, and of Popes John Paul II and Francis, who have visited the shrine.  Among the others there is also a section of the museum that has the statues of some celebrities who have had special devotion to the patroness. That includes, retired soccer star Ronald Nazario, who attributes the cure of his repeated knee injuries to Our Lady, and astronaut Marcos Pontes.
"Visiting the museum is a very moving experience. I'm enraptured by the absolute perfection of the images – they're wonderful," marvelled a bank employee Maria Eunice dos Santos, who visits the sanctuary every year, told EFE. EFE
ic/cd