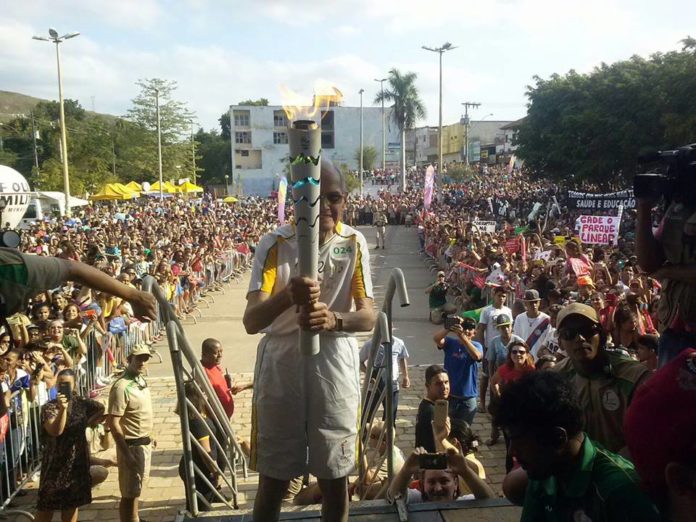 (Coronel Fabriciano, May 20, 2016.) – The former bishop of the diocese of Itabira-Coronel Fabriciano, Mons. Lelis Lara, C.Ss.R., was one of the carriers during the torch relay of the Olympic Games Rio 2016.
The Olympic Committee, as it did in all the cities included in the torch relay, allowed the city to appoint one of the people to carry the torch and Bishop Lara was chosen.
Rosangela Mendes, the mayor of the city said: "the choice of Mons. Lara was made because he is a regional personality and is respected throughout the Vale do Aço. At 90 years of age he has dedicated 45 of those years to the people of Fabriciano and so it was appropriate to invite him to assume the responsibility of carrying the Olympic flame," said civil authority .
Since March 22, the date on which the appointment of Bishop Lara was decided, he began a course of physical training to strengthen his muscles and to improve his cardio respiratory system. "I feel very well. My blood pressure is 12-8 and  I feel fitter than over a month ago. I'm ready to carry the torch. I feel like a young man," said the Bishop, before entering the run on the 12th May.
The route of Mons. Lara was between Agencia Federal and Station Square. "I am very happy and honored to be part of this great moment in sport. I will be there at the expense of falling, but now I know well the importance of this event. I have had moments of great excitement in my life such as my priestly and episcopal ordination and now this is another extraordinary moment", concluded the Redemptorist Bishop Lara.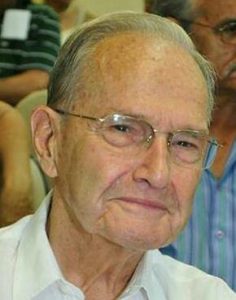 Mons. Lélis Lara, CSsR (Divinópolis December 19, 1925) is a Brazilian religious of the Congregation of the Most Holy Redeemer and bishop emeritus of the Diocese of Itabira-Fabriciano.
Ordained a priest on 2 February 1951 and bishop on February 2, 1977.