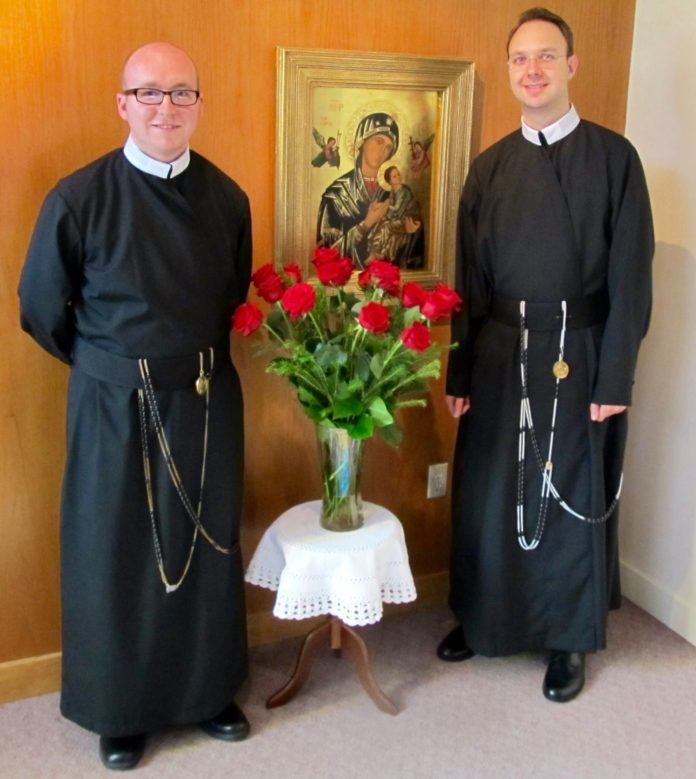 Mark McMullan and Ryan Holovlasky will profess first vows as Redemptorists on Saturday at 12.00pm in Clonard
Religious Profession: on the 30th of July Mark McMullan and Ryan Holovlasky will make their religious profession in Clonard Church (Belfast).
We extend our congratulations to them and pray that they experience many blessings in their lives as Redemptorists.
One year ago…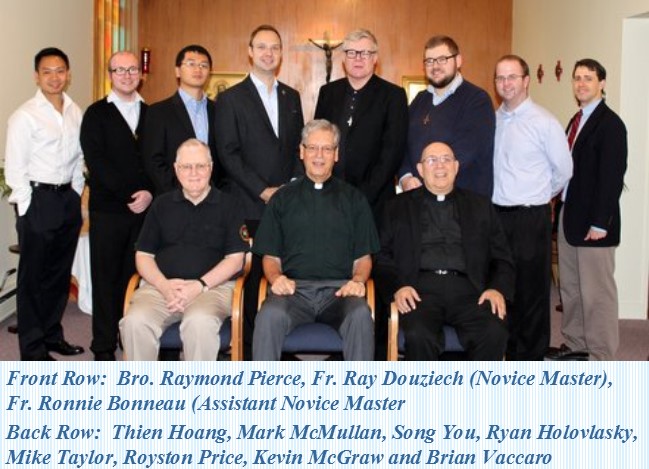 On August 1st, 2015 the Feast of St. Alphonsus, Fr. Ronnie, the assistant novice master and I, Raymond Douziech, the novice master, formally welcomed eight new novices to the novitiate. As in the past this group of novices represent a variety of cultures and backgrounds. We have four novices from the United States, two from Ireland and two from England.
Michael Taylor is the senior of the group. Born in Liverpool, Michael wanted to be a priest since he was eleven. Michael comes with a great deal of experience in business and accounting. The youngest novice is Mark McMullan from Belfast. He, too, wanted to be a priest since he was a teenager. Before entering into formation Mark worked with homeless youth. Ryan Holovlasky is also from the Dublin (Irish) province. Born in Johannesburg, South Africa, he carries an Austrian passport and is also an Irish citizen. Before entering formation, Ryan worked for several years with Etihad, the United Arab Emirate airline. Royston Price was born in Wales and is a member of the London Province. Royston comes to the novitiate with a strong academic background.