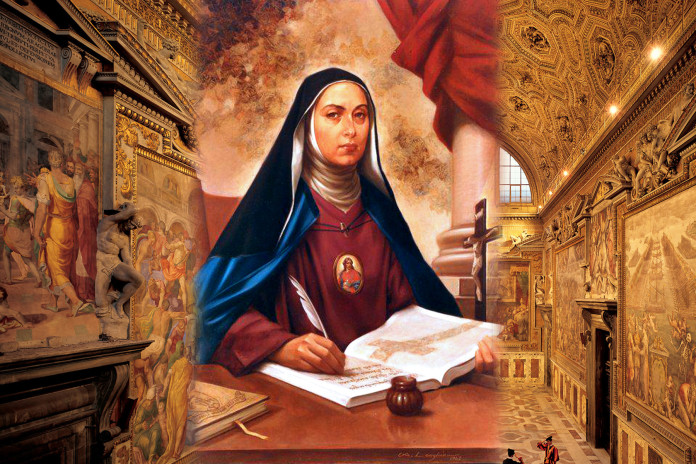 Memorial of Blessed Maria Celeste Crostarosa, O.Ss.R.
September 11, 2016
It was a great joy for us to witness the Beatification of Mother Maria Celeste Crostarosa in Foggia on June 18, 2016. At that celebration, it was announced that her Memorial would be celebrated each year on September 11.
This year, the Memorial occurs on the 24 Sunday of Ordinary Time. Of course, the celebration of the Sunday liturgy takes precedence over the Memorial of Blessed Maria Celeste! However, I encourage you to remember Mother Celeste and the Redemptoristines in a petition of the Prayer of the Faithful, and perhaps with a reference at the beginning of the Eucharist or in the Homily.
The Liturgical Texts for future celebrations of her Memorial have been prepared and approved in Latin and Italian. The translations in other languages are presently being prepared for approval by the Congregation for Divine Worship. I expect that these will be available before the liturgical celebration of her Memorial on September 11, 2017! When they are ready, they will be sent to every Redemptoristine Monastery and Redemptorist Unit.
In communion with the Sisters of the Order of the Most Holy Redeemer, let us joyfully celebrate Blessed Maria Celeste Crostarosa! We thank God for the witness of her life, for her vocation as Foundress of the Redemptoristines, and for her important role in the foundation of the Congregation of the Most Holy Redeemer. We ask her intercession for the ongoing fidelity of all called to this missionary vocation – and especially for her Sisters, sent as communities to be "Viva memoria" of the Redeemer.
Michael Brehl, C.Ss.R.