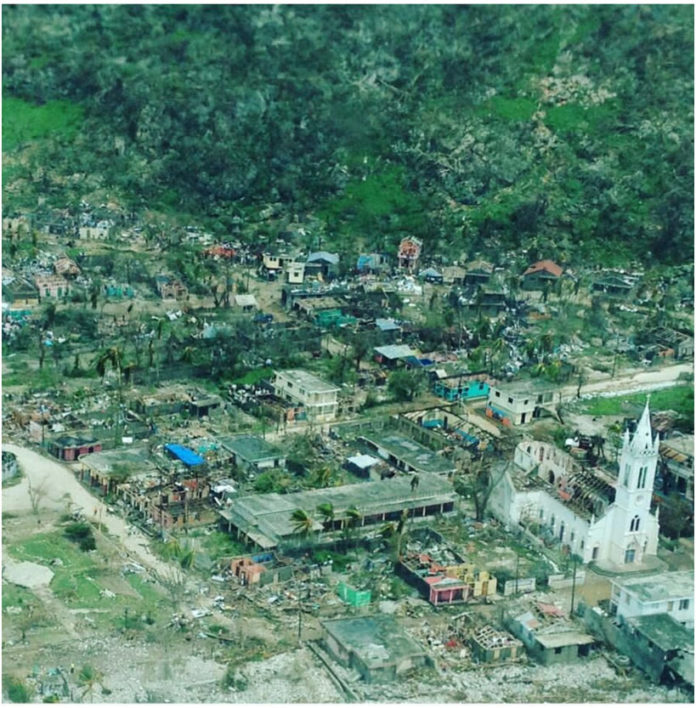 Les Cayes city after Matthew
"We are still waiting for news of our confreres in Jérémie. Until today (October 7th ed) we have no news. And there is no way to contact or visit them" writes Fr. Kenol Chery, C.Ss.R., missionary and regional superior of the Redemptorists in Haiti. "All religious congregations are in the same situation. We see the pictures taken by American soldiers that show the destruction, damage and desolation of the people. But the Haitian authorities cannot intervene. We can only pray and hope".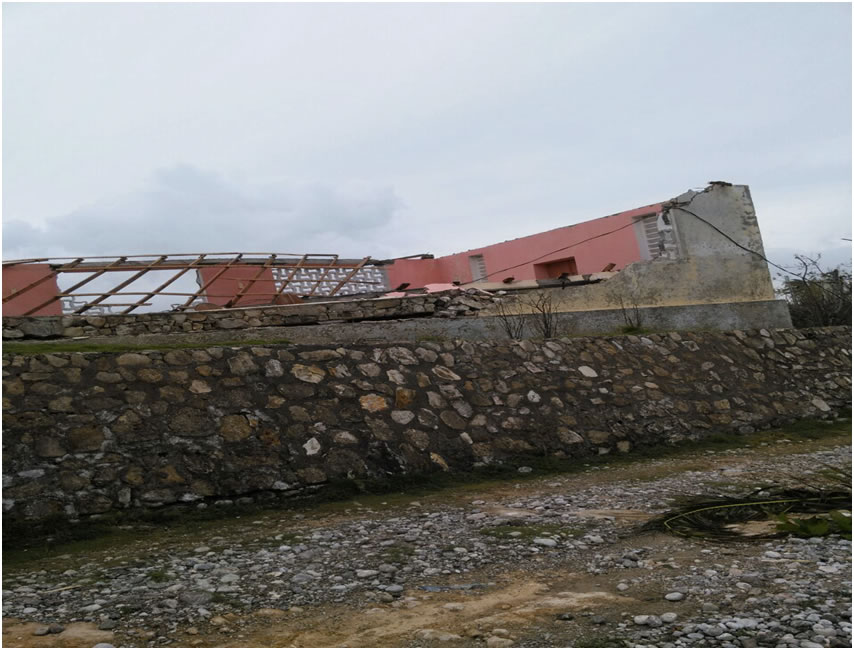 "Our two parishes of Saint Louis Conzague in Fonfrede (Les Cayes) and Saint Louis Roi de France Château (Les Cayes) are destroyed. The parish church in Chateau and the building that housed the nursery are completely destroyed", added the missionary.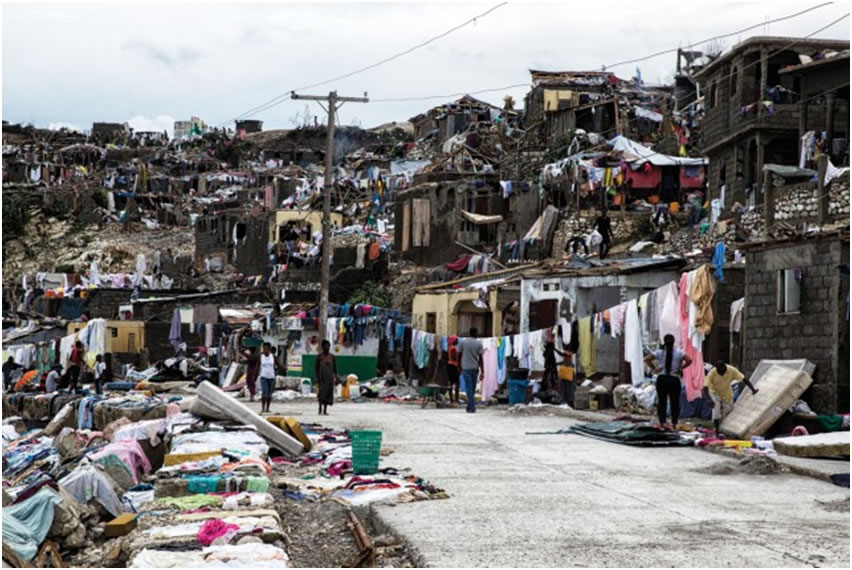 There is not a definite toll of casualties and damage from the authorities after Hurricane Matthew in the Caribbean. In Haiti there are now more than 800 deaths, according to the agencies, but the toll becomes more and more dramatic as hours go by. Also Pope Francis has sent his condolences to the families of those who died because of Hurricane Matthew, and he expressed his closeness and affection to the injured and the victims of the catastrophe.
Here is the letter from father Kenol Chery, C.Ss.R. :
Les villes du grand sud d'Haïti en particulier les Cayes et Jérémie où nous avons trois communautés, (deux paroisses et la maison du postulat et du noviciat) ne sont même pas à genoux. Elles n'ont pas la force pour ça. Elle sont complètement dévastées et ravagées par les rafales. L'ouragan a emporté la quasi-totalité des maisons en toiture de tôle. Seules quelques maisons en béton ont pu résister. Les habitants de ces régions sont privées de tout : nourriture, électricité, téléphone, eau potable, soins de santé.
Aujourd'hui grâce à l'intervention des autorités étatiques on peut se rendre aux Cayes la troisième ville du pays, située entre Port-au-Prince et Jérémie. Toutefois, Jérémie reste encore isolée et coupée du reste du pays. On ne peut s'y rendre qu'en hélicoptère. Hier jeudi, le Président de la République a tenté de s'y rendre afin de constater les dégâts.  Mais, il a dû rebrousser chemin, car l'hélicoptère qui le transportait a eu une panne mécanique.
Nos deux paroisses Saint Louis de Conzague à Fonfrede (les Cayes) et Saint Louis roi de France à Château (les Cayes) sont dévastées. A Château l 'église paroissiale et le bâtiment qui logeait le préscolaire sont détruits.
A Fonfrede le presbytère est partiellement inondé et la toiture qui protégeait les escaliers est partie. Grace à Dieu, nos confrères sont sains et sauves. Toutefois, les localités sont en lambeaux, méconnaissables et dépourvues de tout. Les gens ont tout perdu : maison, plantations tête de bétails.
Nous sommes encore en attente des nouvelles de nos confrères de Jérémie. Jusqu' à ce jour, nous n'avons aucune nouvelle.  Et, il n'y a aucun moyen de les contacter ou les visiter. C'est le cas pour toutes les congrégations religieuses. Nous voyons des images prises par les militaire américains qui montrent l'ampleur des dégâts et la désolation des gens.  Mais même les autorités haïtiennes ne peuvent pas encore intervenir. Nous ne pouvons que prier et espérer en attendant de pouvoir agir.
Kénol Chéry, C.Ss.R