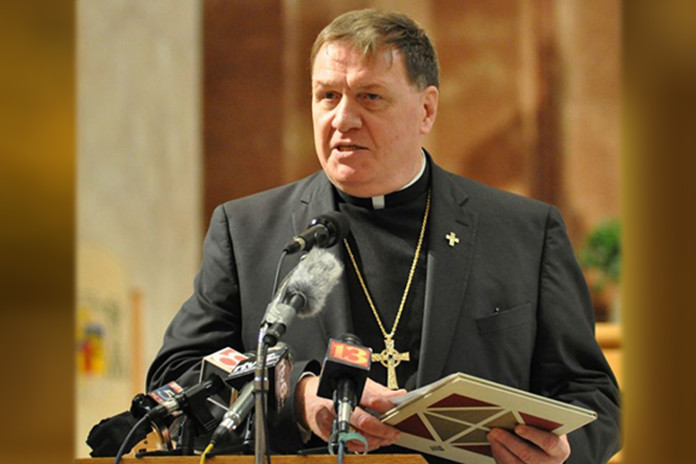 Msgr. Joseph William Tobin, C.Ss.R., was appointed a Cardinal by Pope Francis a month ago. He has now been announced as the new Archbishop of Newark.  He would be replacing Archbishop John Joseph Myers.
Msgr. Tobin defied Gov. Mike Pence's ban on resettling Syrian refugees in Indiana last December, and was one of three Americans to be named cardinals last month.
"I am shocked beyond words by the decision of the Holy Father,'' he posted on Twitter last month. "Please pray for me.'' He signed the post as Joe Tobin.
Tobin will be the first Religious to be appointed as the Archbishop of Newark. He is a Redemptorist from Denver.
In an interview that was publised last month on the Indianapolis Archdiocese website Mgsr. Tobin mentioned his efforts and proposals to welcome refugees and immigrants and to build bridges rather than walls.  There were several comments that were made about the interview, where people saw many similarities between Mgsr. Tobin and the Holy Father.
More information:
https://www.cssr.news/2016/10/msgr-joseph-william-tobin-c-ss-r-appointed-cardinal-by-pope-francis/