Morning Prayer was led by the Province of Cebu and focused on nature and creation with both songs and video.
We received a moving message from Cardinal Tobin to the General Chapter in a video in which he expressed solidarity with us in these days.
Father General then spoke on the role of the Brothers in leadership. Receiving an overwhelming positive indicative vote from the Chapter, he will submit a proposal to the Holy See for their comments.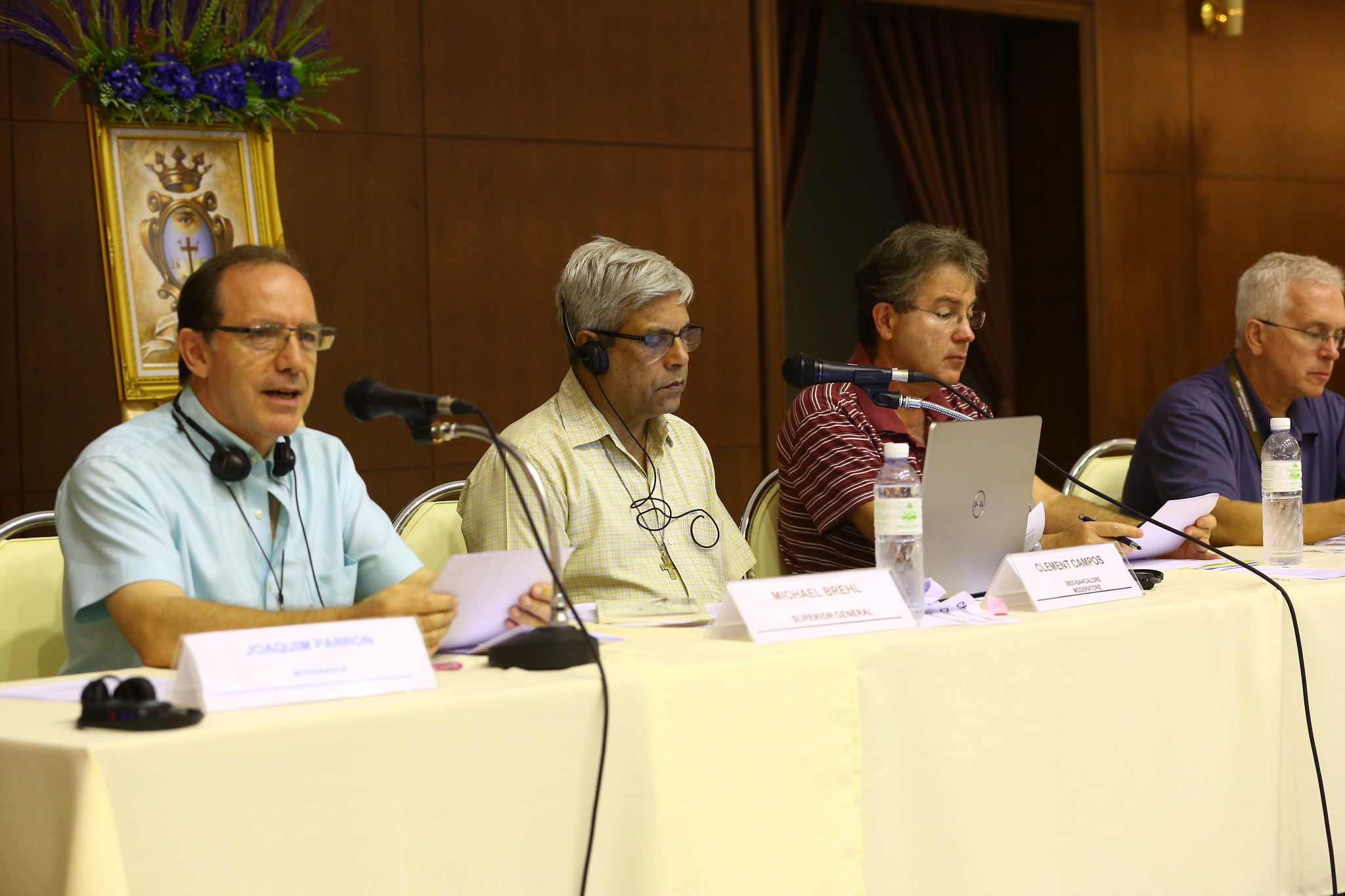 Fr. Pedro Lopez having worked last night and early this morning with Fr. Ronald McAinsh and Fr. Enrique Lopez presented the final draft of the message of the Chapter.
After many comments from the floor and appreciating that the General Government will publish the definitive version of the message, a vote was taken. The message received huge support.
We then moved to the theme of the Chapter. The redaction committee, having listened to these suggestions, proposed a theme.
Other suggestions were offered and eventually a vote was taken and the theme accepted.
The theme of the General Chapter is:
"Witnesses of the Redeemer in solidarity for mission to a wounded world"
Ronald J. McAinsh, C.SS.R.