Today was the beginning of Phase III of the General Chapter! The Canonical Phase ended yesterday (Phase II) and the implementation Phase now begins (Phase III). There were lots of meetings today—for Conferences and various units who want to begin the process of making the Chapter decisions count as we enter the new sexennium. But the meetings were relatively short and to the point.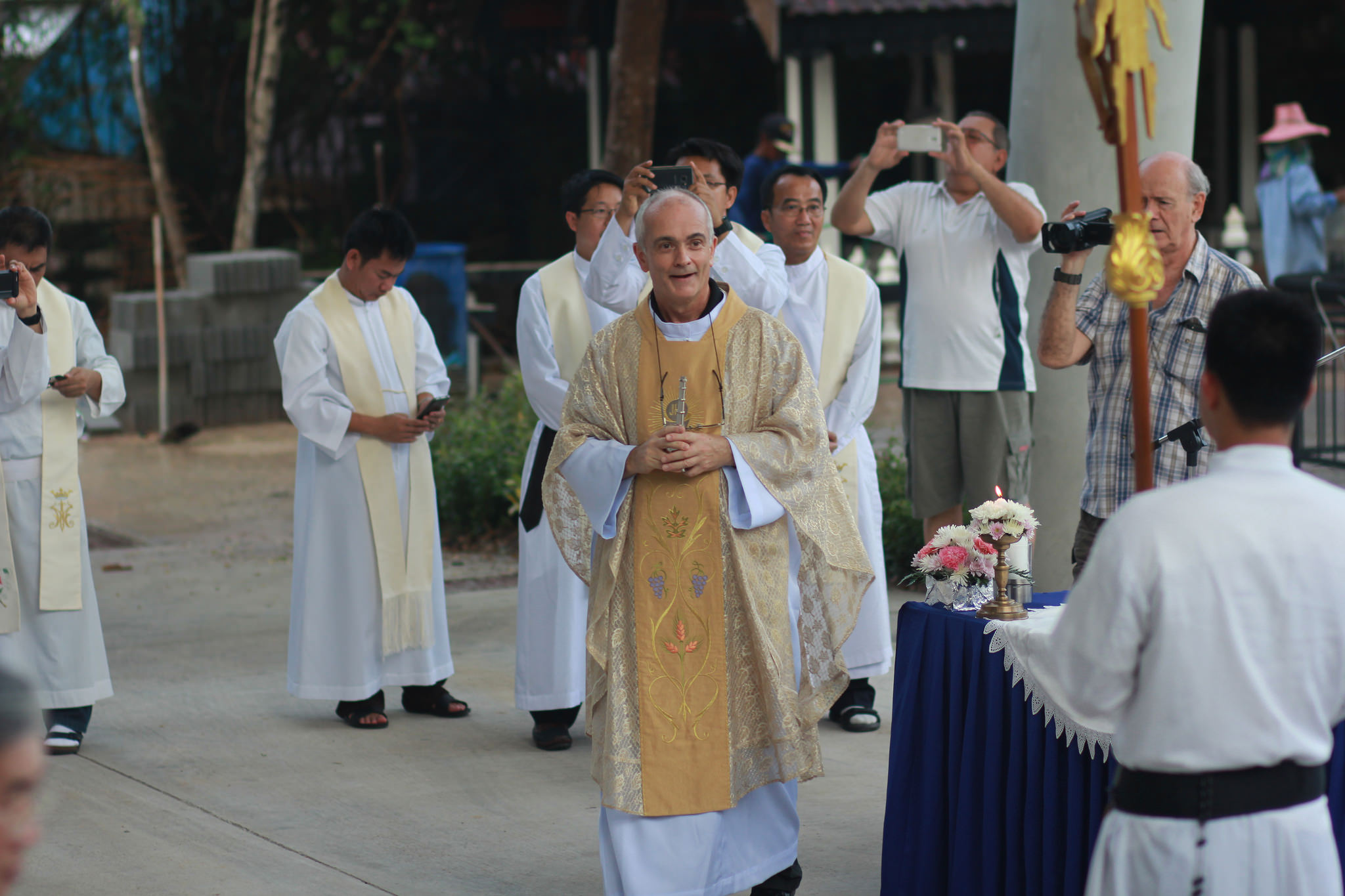 Honestly, though, when the meetings were over, most of the delegates took a very quiet day. The tiredness last night was palpable and the privilege of having a day to read and rest and get ready to travel was irresistible.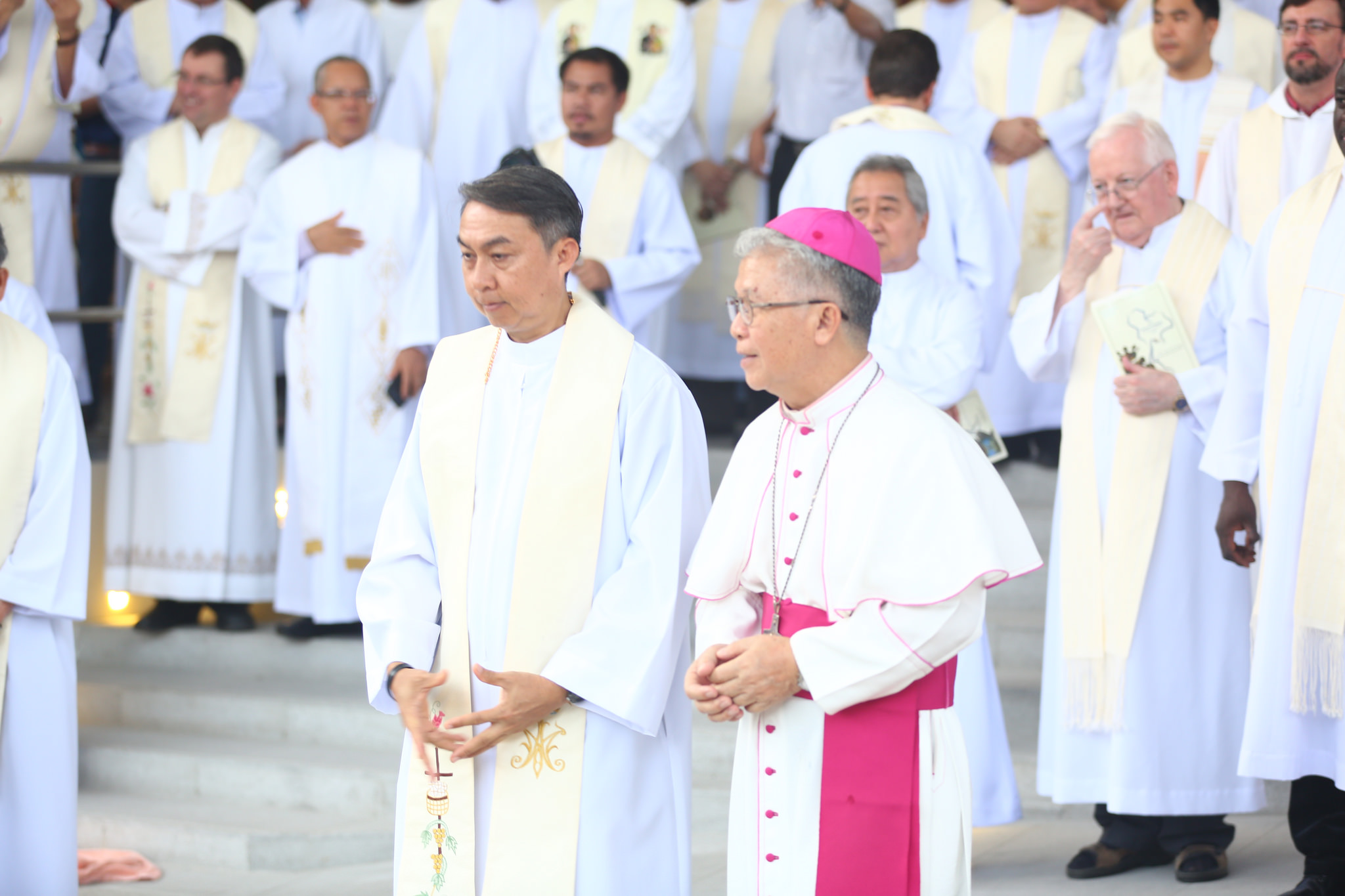 At 5 pm, though, we all gathered at the Hall along with most of the members of the Thai Province of the Redemptorists for a photo. The construction of the fountain, dedicated to Christ the Light of the World, has now come so far that the fountain was able to be turned on. Before Mass, Fr. Michael Brehl blessed the Hall and the statue of Christ the Light of the World.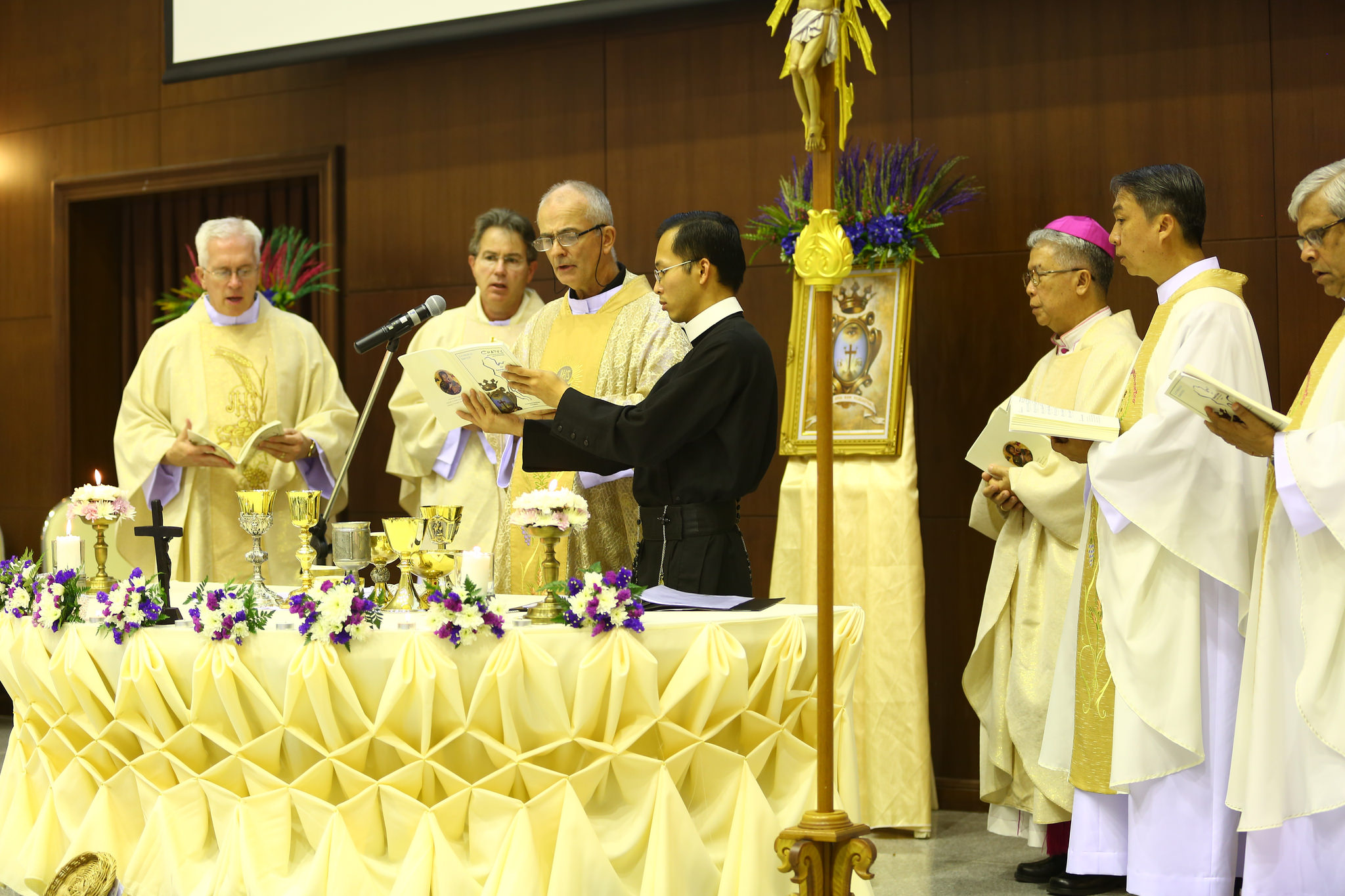 Then we all gathered in the transformed Hall (the chapel was too small to hold everyone, but the Hall looked like a cathedral inside!) where a solemn Mass was celebrated, dedicated to Our Mother of Perpetual Help, in thanksgiving for all her assistance to us at the General Chapter and to the Redemptorists and those they serve throughout the world. The Eucharist was celebrated in Spanish, the homily by Fr. Brehl in English, and the prayers in at least six languages. The music and singing were marvelous! We were joined by many of the staff here at the Fr. Ray Brennan Foundation, along with many of the workers, including the engineer and the architect of the Hall, for the festivities.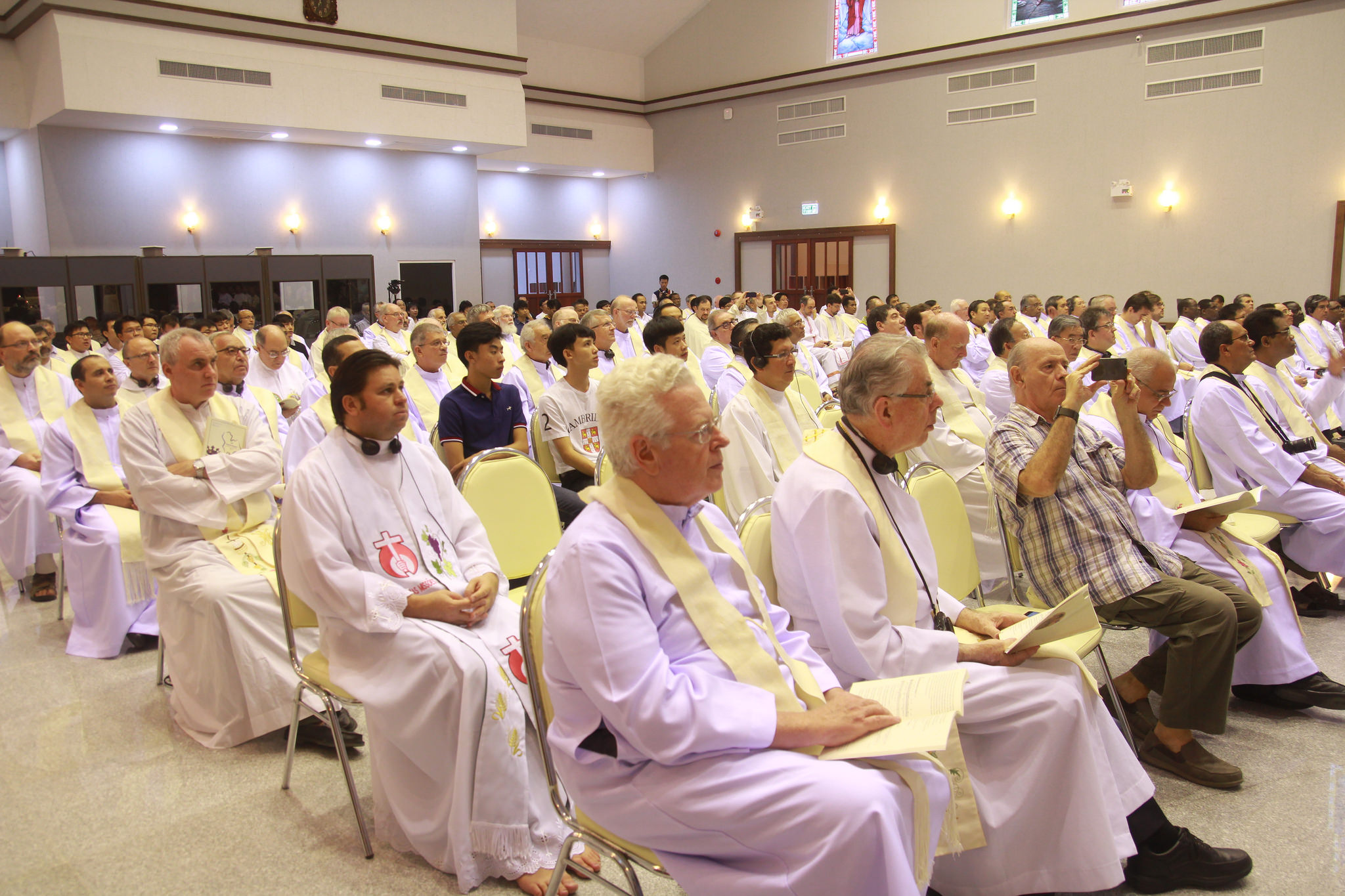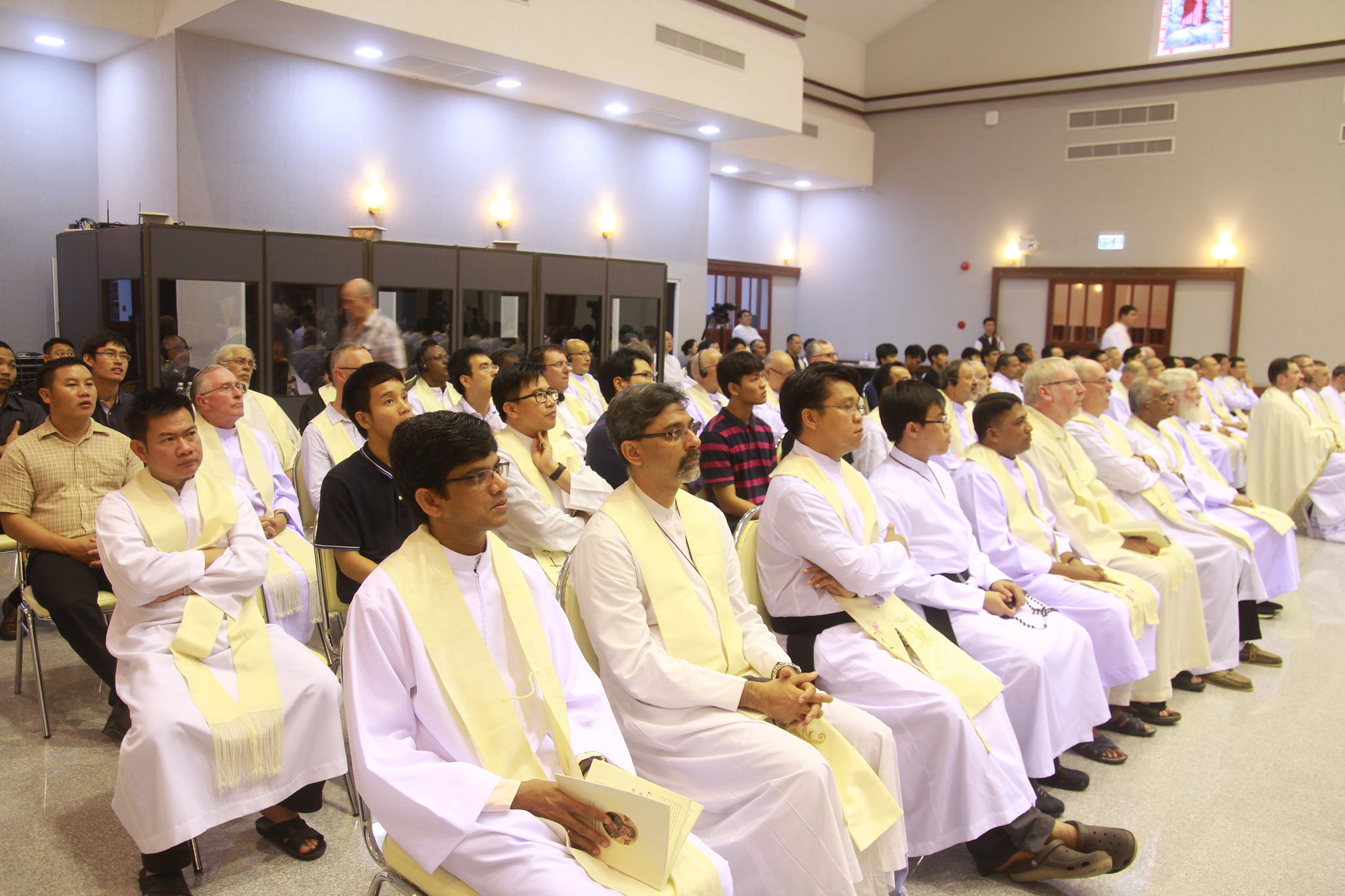 After Mass, we headed for the dining room where the staff had prepared a huge banquet partly in honour of the American Thanksgiving (which has become something of a tradition among the Thai confreres, since their province was founded by the St. Louis Province). Besides turkey and ham there were Thai specialties, sushi, plentiful desserts, and a few things to sip on. Thai hospitality hit new heights today!

As I write this (it is almost 10 pm) the post-banquet celebrations continue—Asians love Karaoke. But I think the confreres from around the world just love to get into a sing-song, even if at times it sounds a bit more like a shout-song! One of the many ways of praising God!
Fr. Mark Miller, CSsR