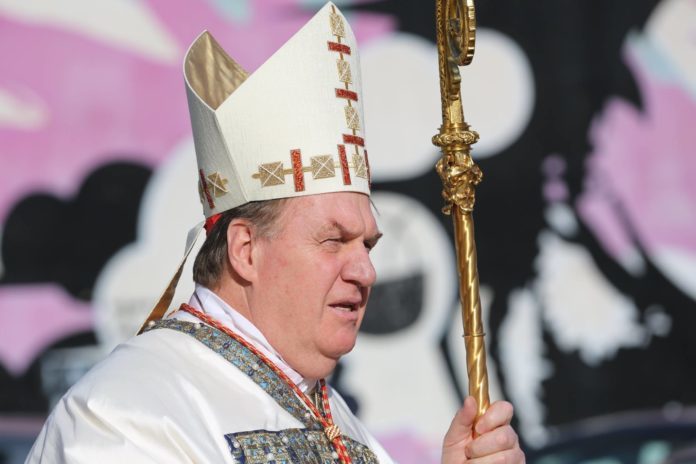 (Rome) Surrounded by the parishioners of St. Mary of the Grace and accompanied by the confreres of the Redemptorists Congregation, Cardinal Joseph W. Tobin, CSsR celebrated Mass at his titular church on 29th January, 2017.
The cardinal formally took possession of the Church of St. Mary of the Graces on January 29 at 10. 30 am. Father Antonio Raimondo Fois, parish priest of St. Mary of the Graces, presented a cross which the Cardinal solemnly kissed before he entered and blessed the people in the packed church.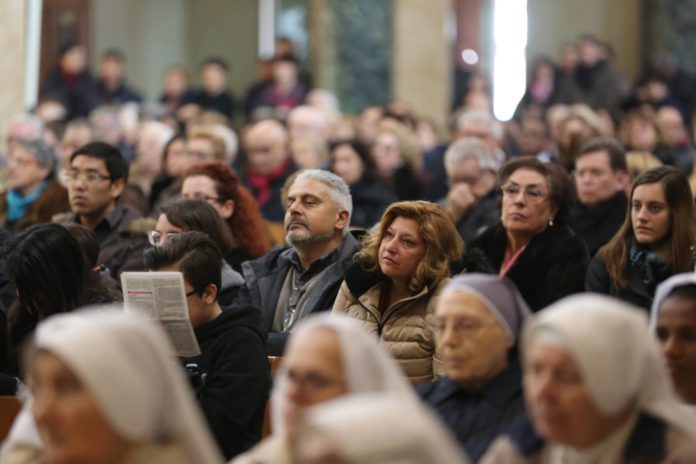 In his homily he recalled the Beatitude as a proposal while the world accepts only those with wealth, success, pleasure and all that is ephemeral. Jesus, by contrast, presents us with another program to follow totally different, which leads us to full happiness.  God "choses those who are shameful and despised by the world", he reminded the faithful.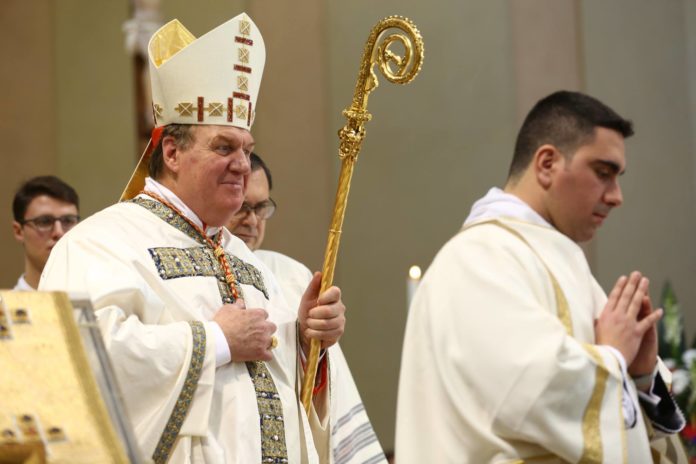 He said he was happy to call the parish of St. Mary of the Graces "my new family," He continued saying; "It gives me joy to share our faith, the word of God and the sacraments with you. Pray for your brother 'Giuseppe' and I will never forget to pray for you."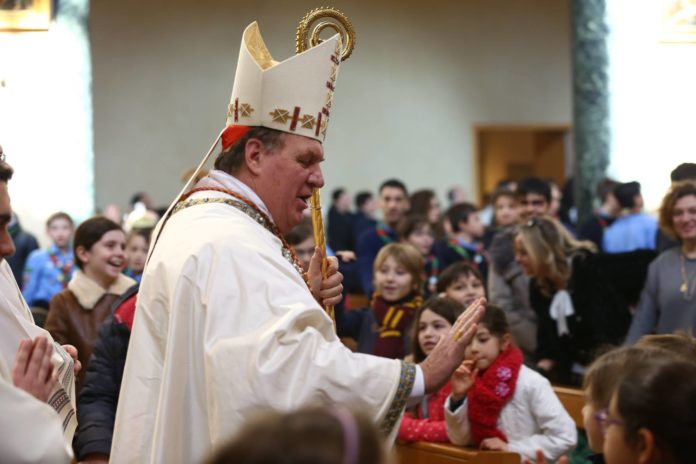 At the end he greeted all the faithful and returned to the sacristy to sign the day's acts after listening it to be read out, as it is the custom after taking possession of the titular church by a bishop.