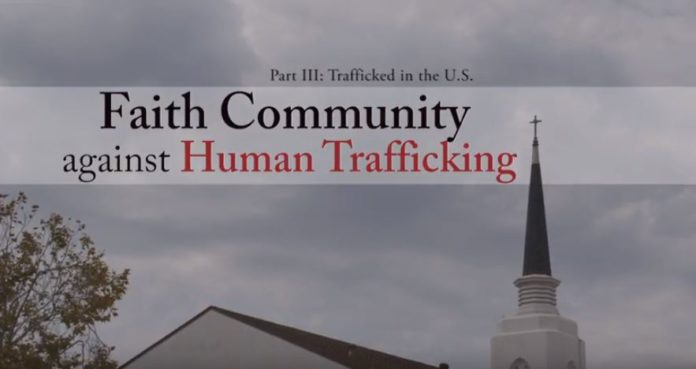 (Whittier, California USA, 31 may 2017) – Human trafficking is the second largest and fastest growing illegal enterprise in the United States victimising over 100,000 kids annually. In an effort to alert families of this growing danger, St. Mary of the Assumption Church will hold a community forum on the dangers of human trafficking from 7 to 8:30 p.m. Tuesday at the church's Smith Hall, 7215 Newlin Ave.
Keynote speakers will include the Rev. Charles Vijay Kumar, a Redemptorist priest and producer of the documentary film "Trafficked in the U.S." as well as Susan Patterson, activist and author of "How You Can Fight Human Trafficking – Over 100 Ways to Make a Difference."
The program will culminate with a question and answer session.
Here you can see is the third (and final) video in a documentary series examining the problem of human trafficking in the United States,  directed and edited by the Redemptorist Priest Fr. Charles Kumar C.S.S.R. during his time as a Loyola Productions Intern and Loyola Marymount University graduate student.
Biju Madathikunnel, CSsR
https://www.youtube.com/watch?v=zKQksF9XAvA