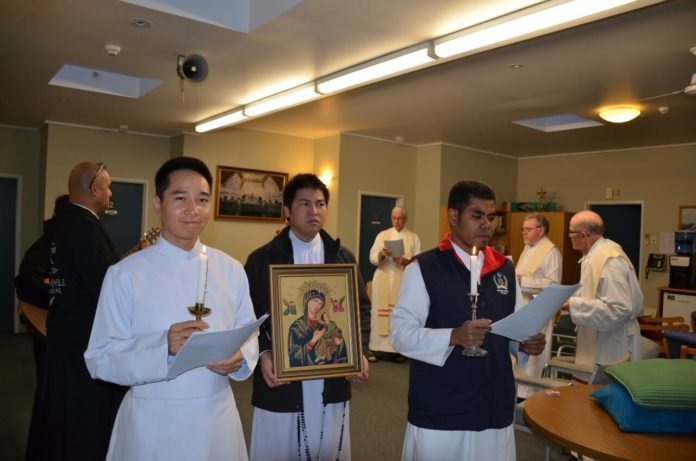 Kew is the location of the Studentate of the Oceania Province, which embraces Australia, New Zealand, and Samoa. The students are a multicultural group from Vietnam, Indonesia, Singapore, Fiji and Thailand, accompanied and supported by an older, mostly Australian, community. Our Lady's feast occurs early in winter, which this year has been unusually cold in Melbourne.
The novena in preparation for the feast was observed on June 18th with a daily novena prayer during Evening Prayer. On the feast itself, as we prepared for the procession with the icon, steady rain and a cold wind compelled a late change in the procession route from outside to inside the house.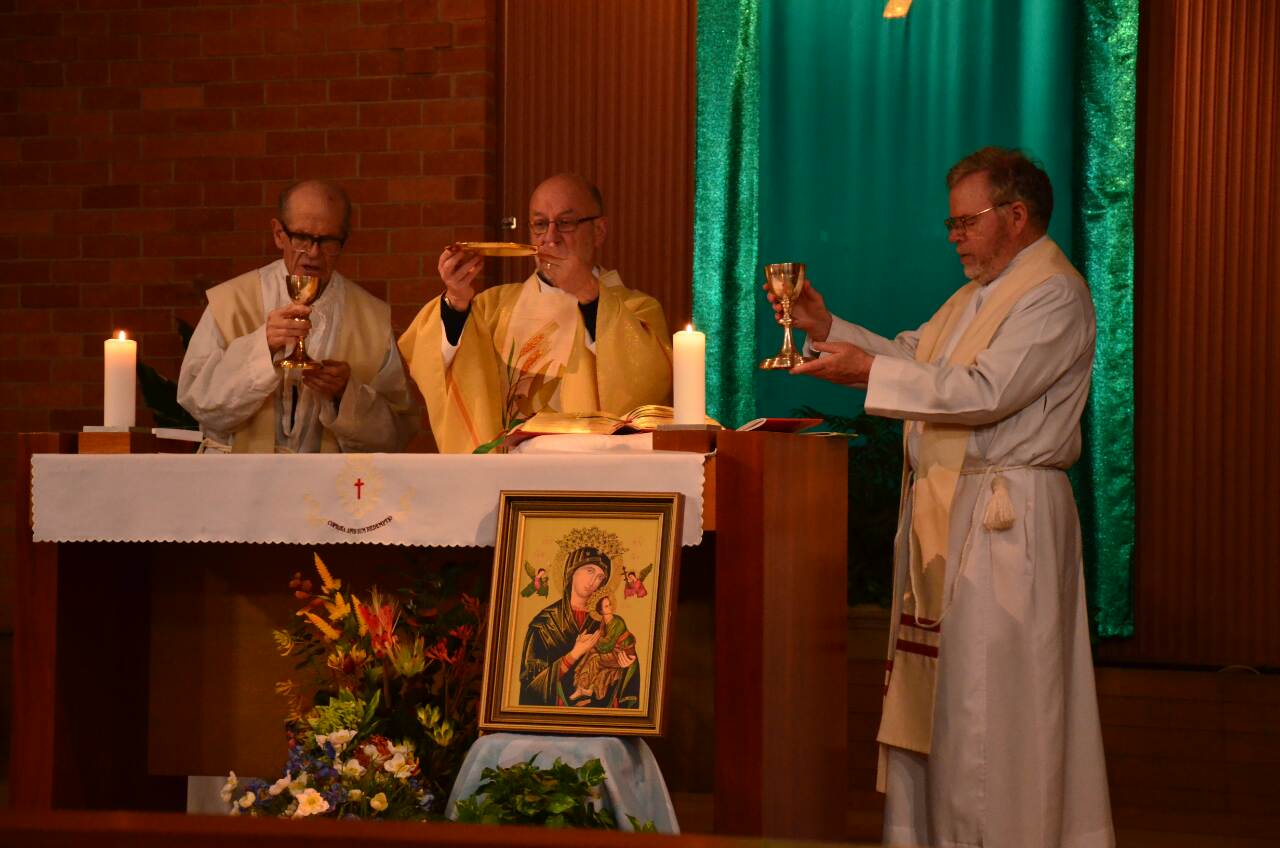 The procession wound its way through the ground floor of the house, singing a mix of traditional hymns and more recent melodies, accompanied by guitar. When we arrived in the Monastery Chapel, the whole community joined in a concelebrated Sung Mass. The "Eucharistic Acclamations" of Paul Inwood, sung in responsorial dialogue between a student cantor and the choir, framed the heart of the service with joyful and enthusiastic chants.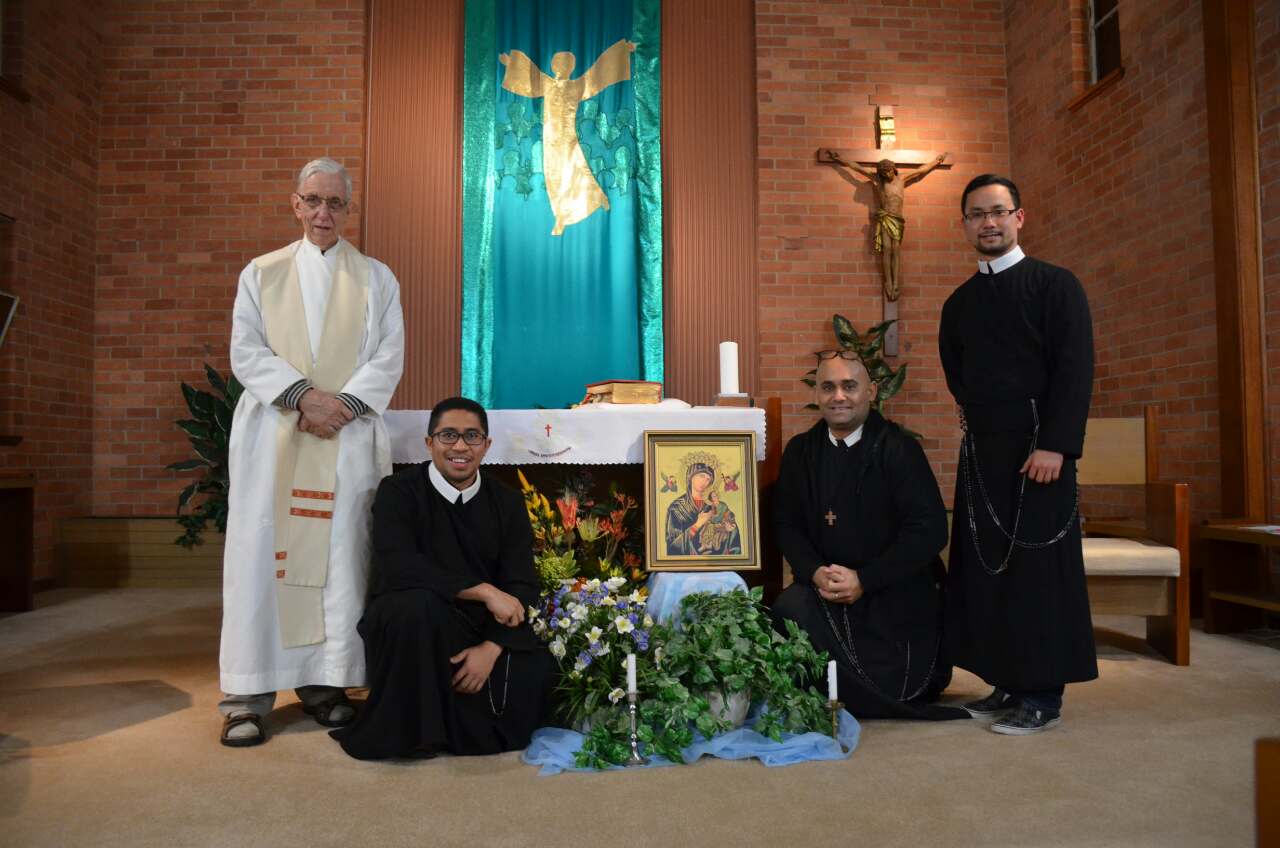 In his homily, Prefect of Students Fr. John Hill proposed that the traditional pattern of our relationship to Mary could be reinvigorated if it were reconceived, and conducted, not as that of a child dependent on a parent, but as the mature relationship of an adult to his fondly-loved older mother.
Again, a mix of traditional and modern hymns completed the service, which concluded with the 'Salve Regina'.
The community shared some relaxed time together in the common room before proceeding to the refectory for a splendid feast-day dinner.
Micheal Mason CSsR