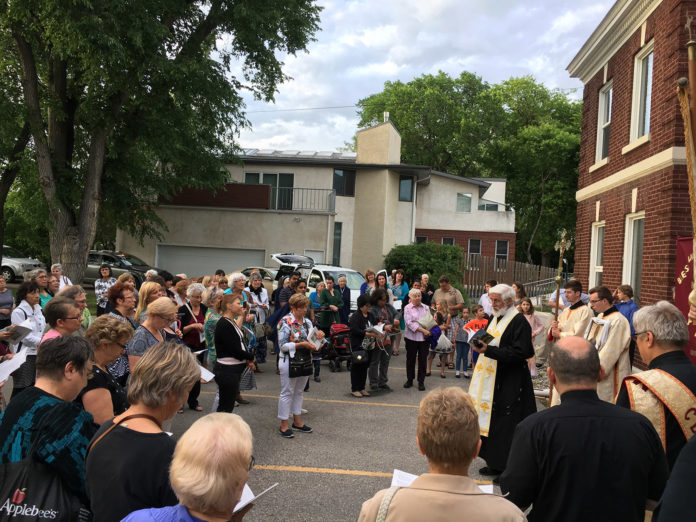 Every year, we, Ukrainian Catholic Redemptorists, celebrate the Feast of Ukrainian Redemptorist Martyrs on June 27. It is the day that Pope John Paul II dedicated to their memory when he beatified them in 2001.
In Yorkton Province we are especially blessed because we have the incorrupt relics of Blessed Bishop and Martyr Vasyl Velychkovsky, C.Ss.R. enshrined at St. Joseph's Church in Winnipeg, MB. Shortly before the Feast day, we were notified that Canadian Catholic Bishop's Conference elevated our Shrine of Blessed Vasyl to the status of The National Shrine of Blessed Bishop and Martyr Vasyl Velychkovsky, C.Ss.R.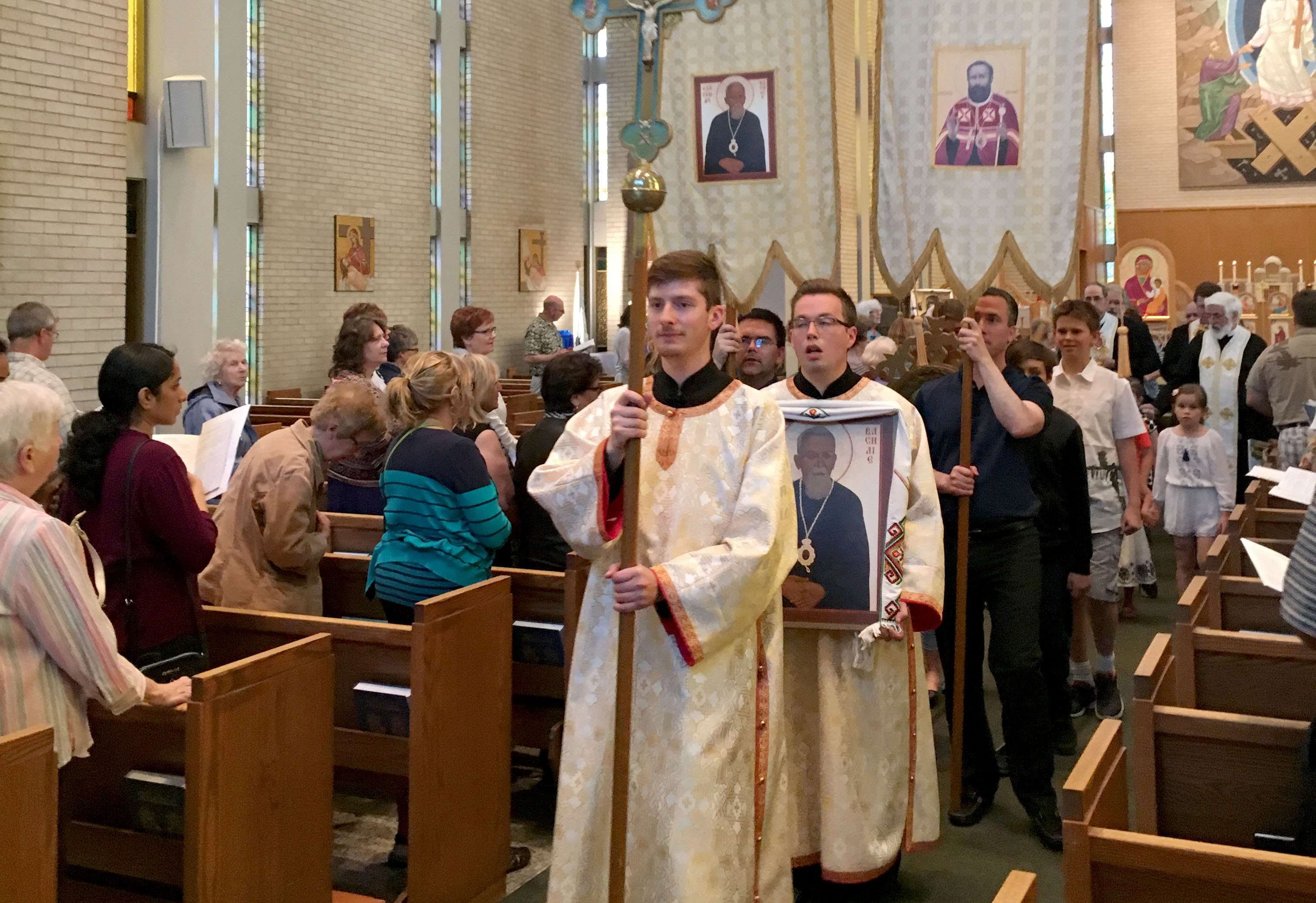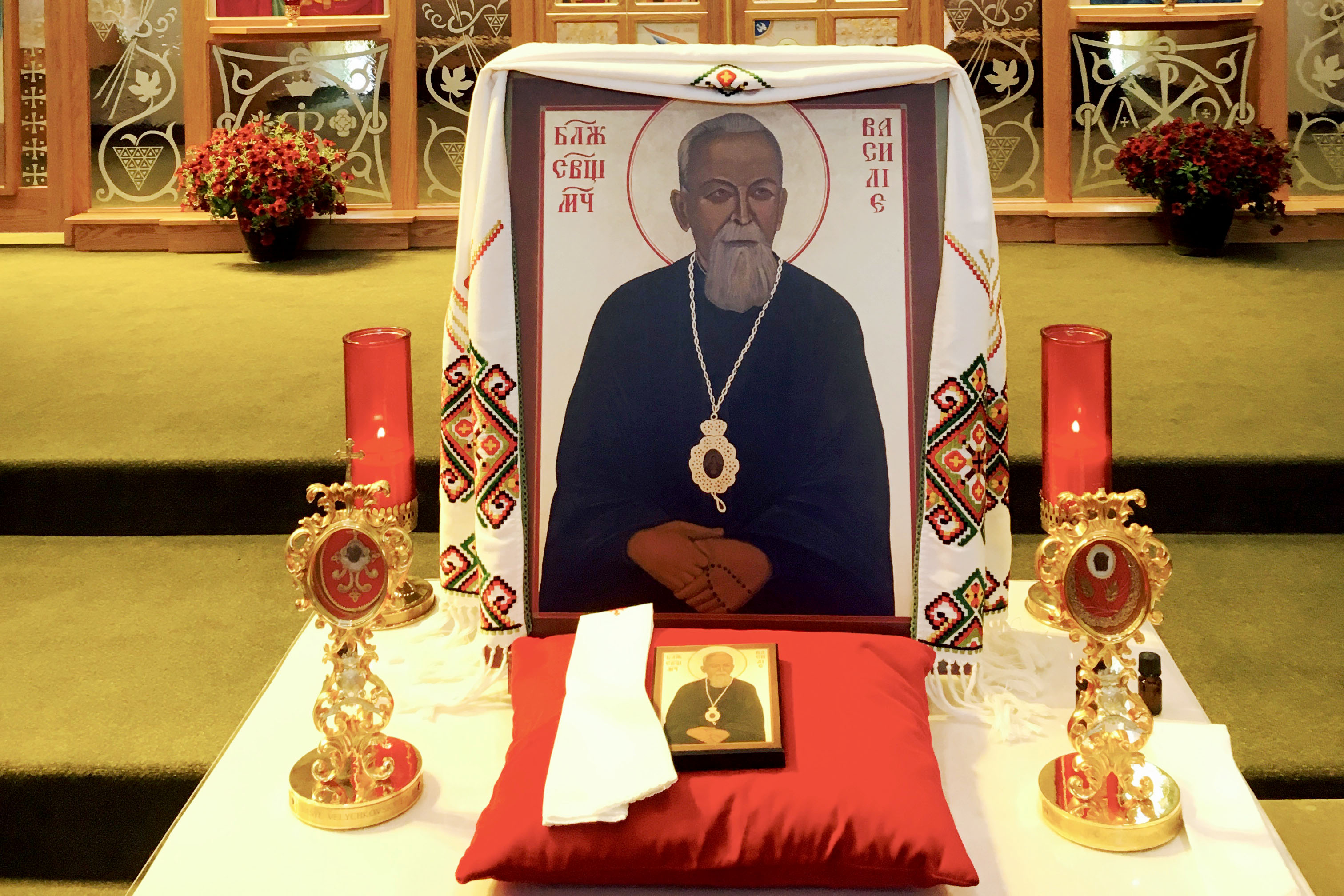 Throughout the day we held services and prayers in honour of Blessed Vasyl, asking God through his intercession for the graces and blessings for all those in need. Fr. John Sianchuk, C.Ss.R. gave a mini-mission about the life and spirituality of Blessed Vasyl and also an afternoon conference about. Many pilgrims came to the Shrine to attend different services from different parts of Canada, United States and even from as far as Trinidad and Tobago.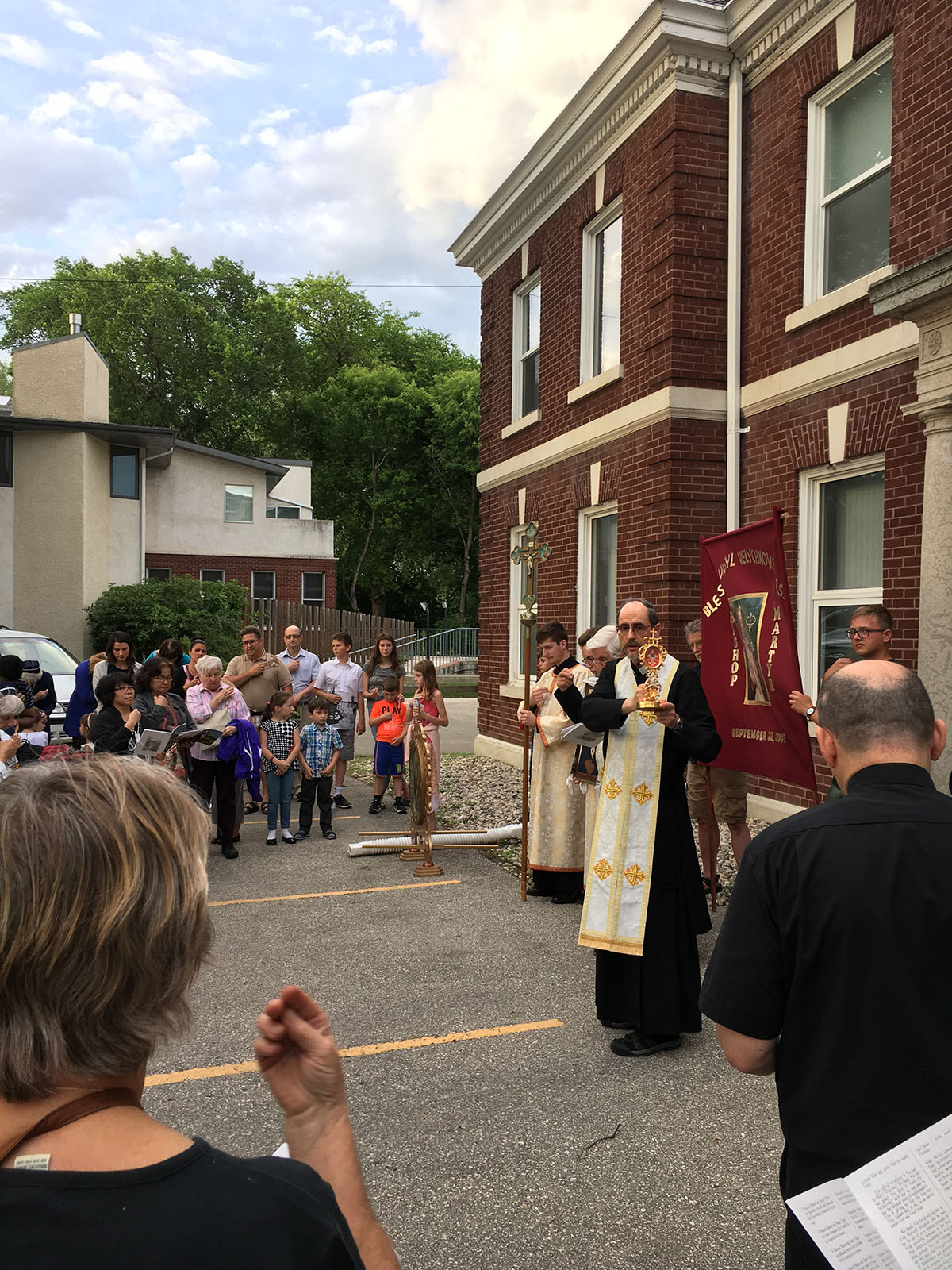 After the evening Divine Liturgy we had a procession with the relics of Blessed Vasyl Veychkovsky and Blessed Nicholas Charnetsky to the house where Blessed Vasyl lived remaining months of his earthly life. In front of the house Fr. Larry Kondra, C.Ss.R. gave to all those present a blessing with the holy relics. Upon returning to the Shrine pilgrims received anointing with the holy oil of Blessed Vasyl.
Ivan Mark Dzhur