On August 6th, 2017, the Feast of the Transfiguration, the Vietnamese Redemptorists of Extra Patriam were blessed to receive the permanent vows of five confreres: Lam Khanh Dinh Tran, CSsR; Loc Duy Nguyen, CSsR; Cat Van Nguyen, CSsR; Thong Hoang Nguyen Ho, CSsR; and Viet Nam Nguyen, CSsR. These 5 brothers made history in two ways: they were the first group to have an immersion year in a foreign country, which was in Thailand, and they were the largest group to date to make their final profession at once.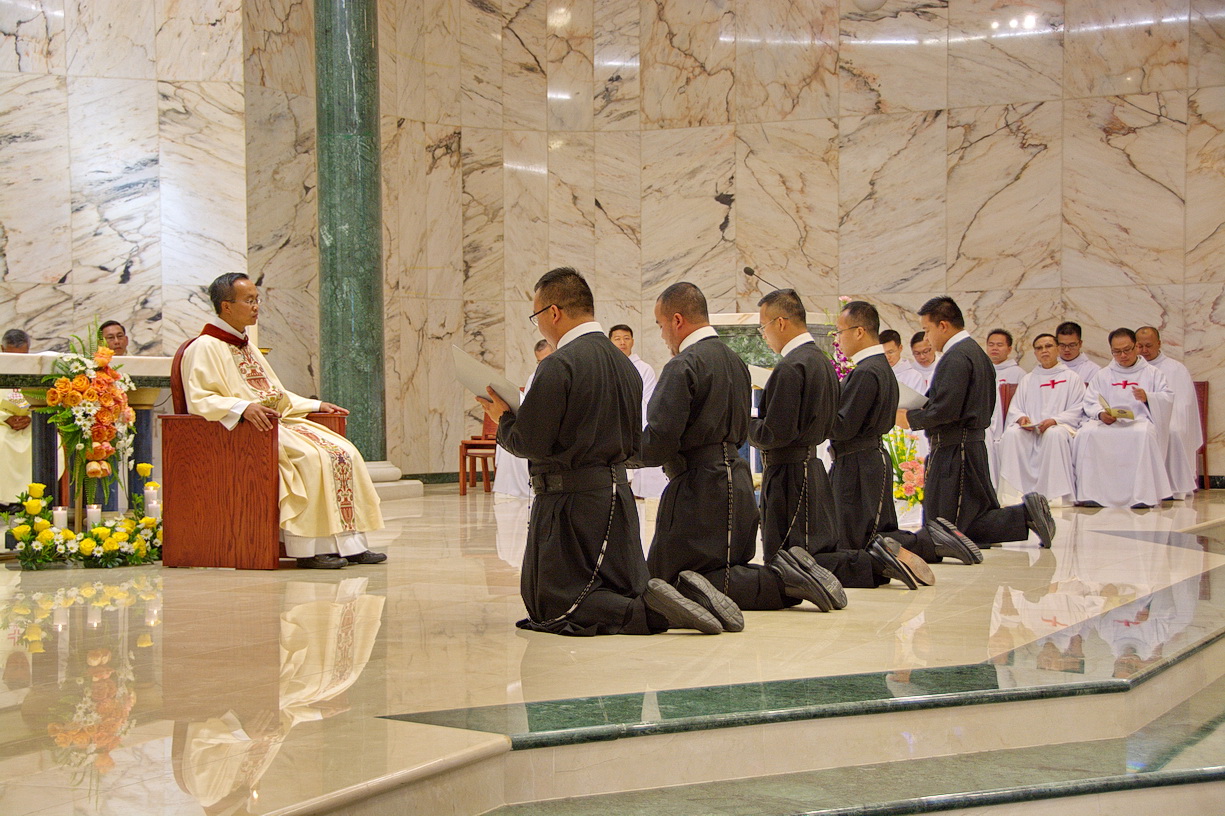 Along with the blessings of these five young men, the Vice-Province also received the spirit of solidarity from our fellow Redemptorists around the world: Fr. Jack Kingsbury, Coordinator of the North American Conference; Fr. Joe Apisit, Provincial of Thailand; and the priests and theology students from the North American Conference all joined us for this special celebration. We are thankful for the presence of all our brothers from the various parts of the globe, and we have a growing conviction that our Congregation shall be more unified in Spirit.
Of the five confreres who took their final vows, one confrere, Br. Thong Hoang Nguyen Ho, will remain as a permanent brother. He is assigned to our media house in Long Beach, CA, named the Our Mother of Perpetual Help Monastery. He is an invaluable asset to our community; a witness to the joy of the vocation of the Brother. The other confreres will continue their formation by studying for the priesthood.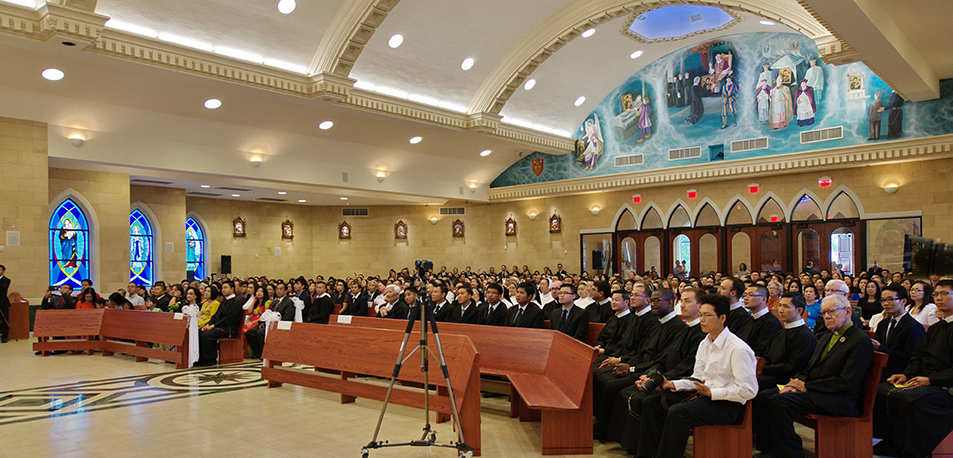 As we celebrate the permanent vows of our five confreres, we continue to ask God to send His Holy Spirit to inspire us to be His missionaries to the most abandoned, especially the poor. We also pray that by the signs of solidarity shown during this celebration, we will continue to grow in supporting one another—not just in our province, but to all the Redemptorists and to the entire Church around the world.
By Thomas ToKha Hoang, CSsR