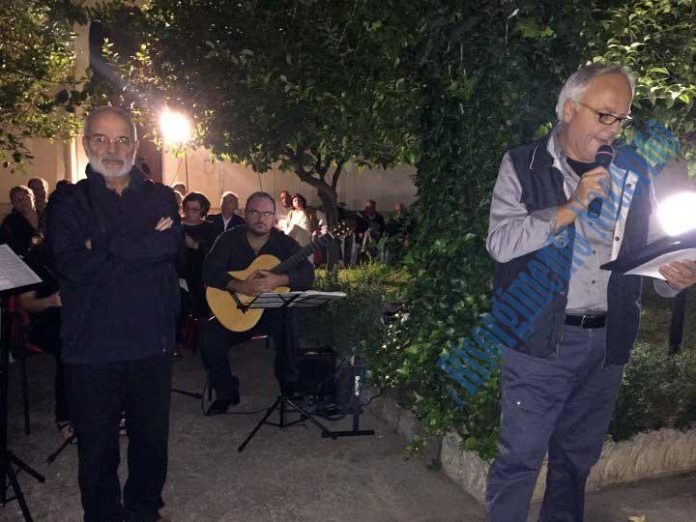 (Pagani, Italy ) Songs of St. Alphonsus are sung at night all Sundays of September in the places where he lived. The initiative is taken by the Redemptorists in collaboration with the Municipality.
The first of the four nights, dedicated to the "Alphonsian readings" took place last Sunday, under the stars, in the charming setting of the cloister of the Monastery of Redemptorist Fathers in Pagani. The initiative is encouraged by Father Luciano Panella, in collaboration with the Municipality of Pagani, and also with the committee that was formed for the solemn celebrations during the month of August in honor of the saint.
The goal "Alphonsian Reading" is to spread the works of St. Alphonsus, which invites us "not to spend the day without reading some spiritual book". The organizers of the festival must also be inspired by this maxim, in order to reinforce the already active bond between the Doctor of the church and his people through the indispensable knowledge of his thoughts and writings, of which the people of Pagani are not unfamiliar.
Last Sunday's gathering focused on the works of the Nativity, one of the four cornerstones of Alphonsian Spirituality, together with the Passion, the Eucharist, and Mother Mary, each of which will be dealt with in the following Sundays of September. The narrator for last Suanday was Professor Giovanni Vitale, Master of Stage Art and diction, who helped the people to have a pleasant alternation with readings and music, also music of St. Alphonsus. The songs presented with the theme of  Nativity were "Fermarono i cieli", "Quanno nascette Ninno", "Gesù Cristo peccerillo" e "Tu scendi dalle stelle", performed by the Alphonsian choir and polyphonic choir of  Alphonsus' Orchestra, directed by the Father Paolo Saturno, who for the last twenty-five years brings the music of St. Alphonsus to the World.