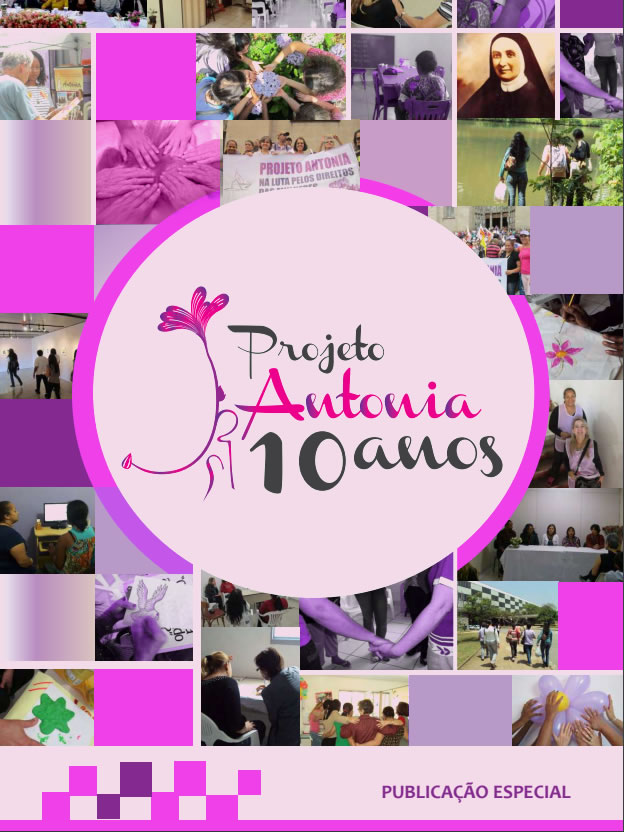 We celebrate a decade of history from August 28, 2007, when the first  project for women in Santo Amaro was inaugurated.
This commemorative edition of Magazine is to say thank you to all the people who supported and collaborated with us and also to remember that this journey along with the marginalized women was a path quite long. Therefore, in this magazine we present the origin of our work with the women in the context of prostitution and the mission of the Institute of the Oblate Sisters of the Most Holy Redeemer, envisioned by José Benito Serra and Antonia de Oviedo, founders of the institute that is present in many countries today.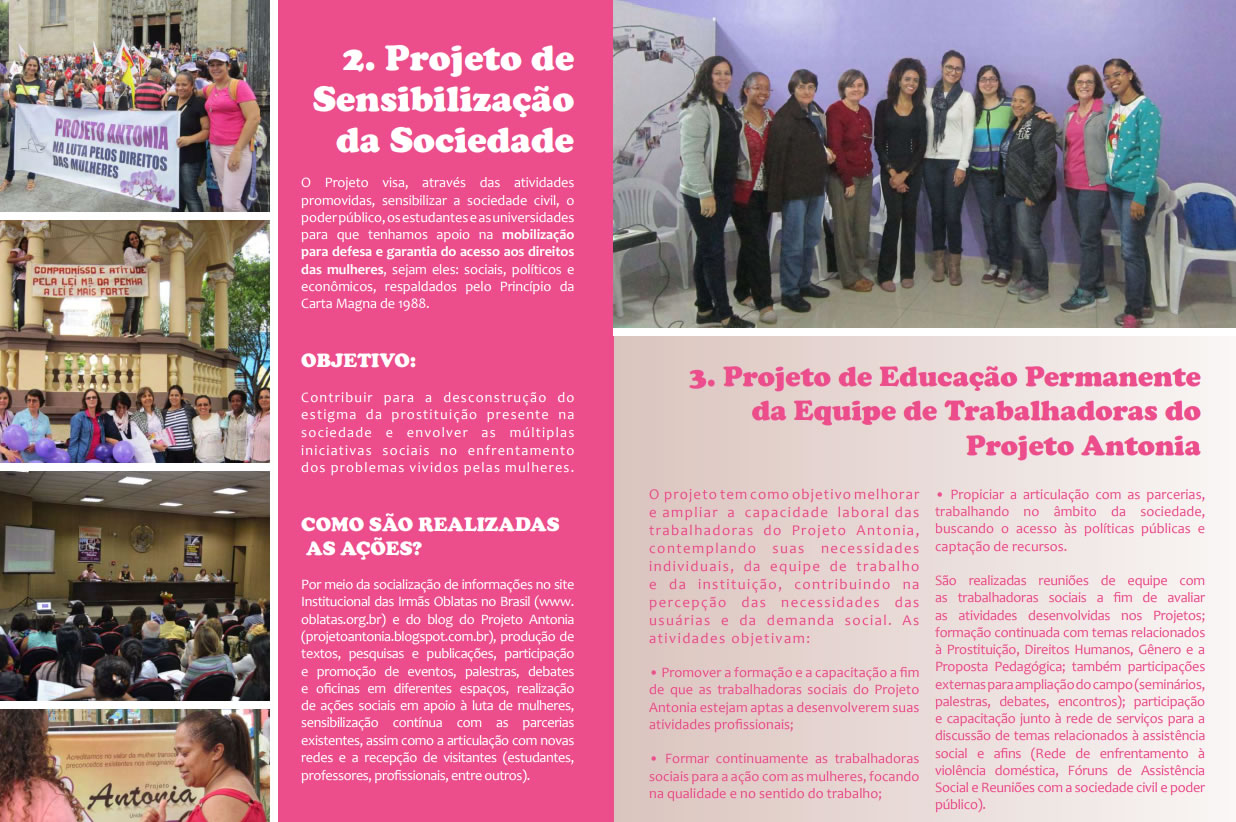 In this commemorative magazine we present stories of people who express their experience in participating in the 'Antonia Project,' highlighting the importance of the project and how it brought changes in their lives and in their family members.
To commemorate is to recognize and evaluate the path we have taken, to rejoice in the fruits harvested and stimulate feelings, to continue working together to ensure that these women are respected in their human dignity and to secure their rights.
You are welcome to read the magazine (in Portuguese): download and share this link.