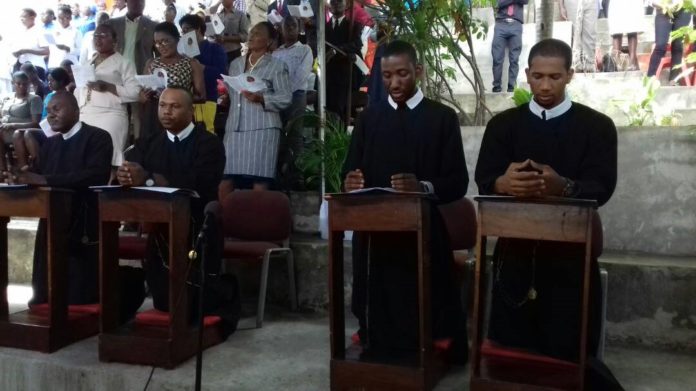 (Port-au-Prince) On Friday 8 September 2017, Brothers Georges Gustave NOËL, Patrick FRANKLIN, Jameson PAULICARPE and Willy FRANÇOIS made their Perpetual Vows in the solemnity of the Nativity of the Virgin Mary. Brother Jameson Paulicarpe will live his consecrated life as a Redemptorist Brother. He will use his knowledge of agriculture in the development of the agricultural project in the northeast of Haiti, where the Region has a vast land.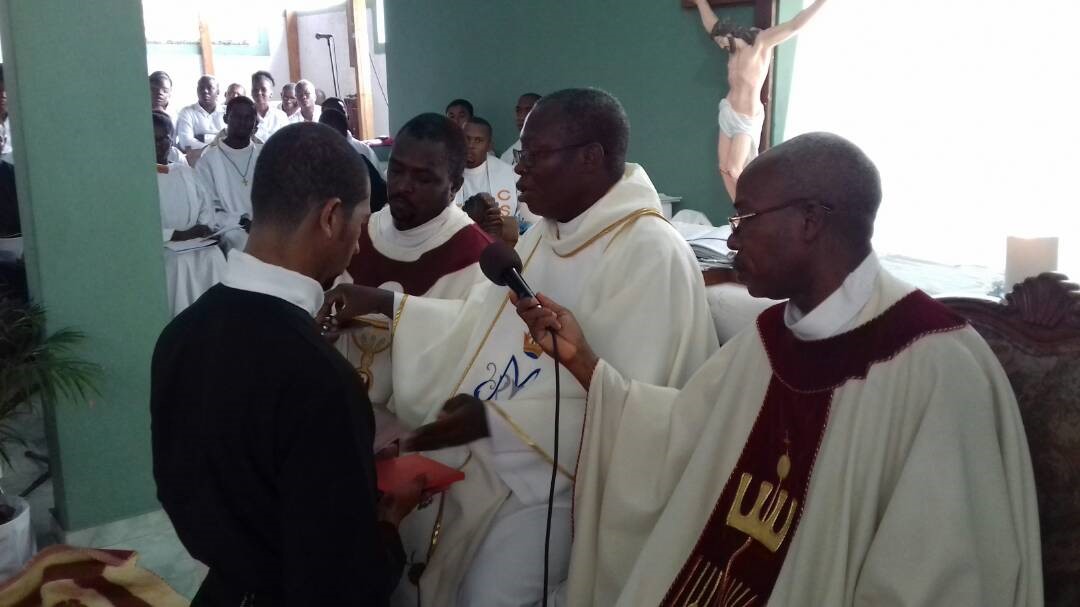 The celebration took place in Bethany and was presided by Rev. Father Kénol CHERY, CSsR, Regional Superior who was delegated by the Provincial Superior Charles DUVAL, CSsR to receive the vows. For the Region of Port-au-Prince, it was a special time of gathering, fraternity and communion.
We thank the Lord for the vocation of these four confreres, and with joy, we will accompany them in their lives with our prayer and friendship.
Kénol Chéry, CSsR