(Pagani, Italy) – "The little liqueur of St. Alphonsus Maria de Liguori – Bitter elixir for a long life" will be presented on December 10th , at 11:00 a.m., in St. Alphonsus Auditorium, Pagani.
This event is the first step in a path strongly desired by the association of social promotion "The Holy Mile", to raise Pagani's citizens' awareness of a new, sustainable vision, historical, touristic, religious, economic and social. The initiative is directed to all citizens, economic and social activities and institutions, and has received the broad and welcome participation of the Redemptorist Congregation, which by the presence of the association in the region, inserting itself in a natural and complementary way in one of the religious tourist routes that will be activated in the region, that is, the increased esteem for the person of St. Alphonsus in the world.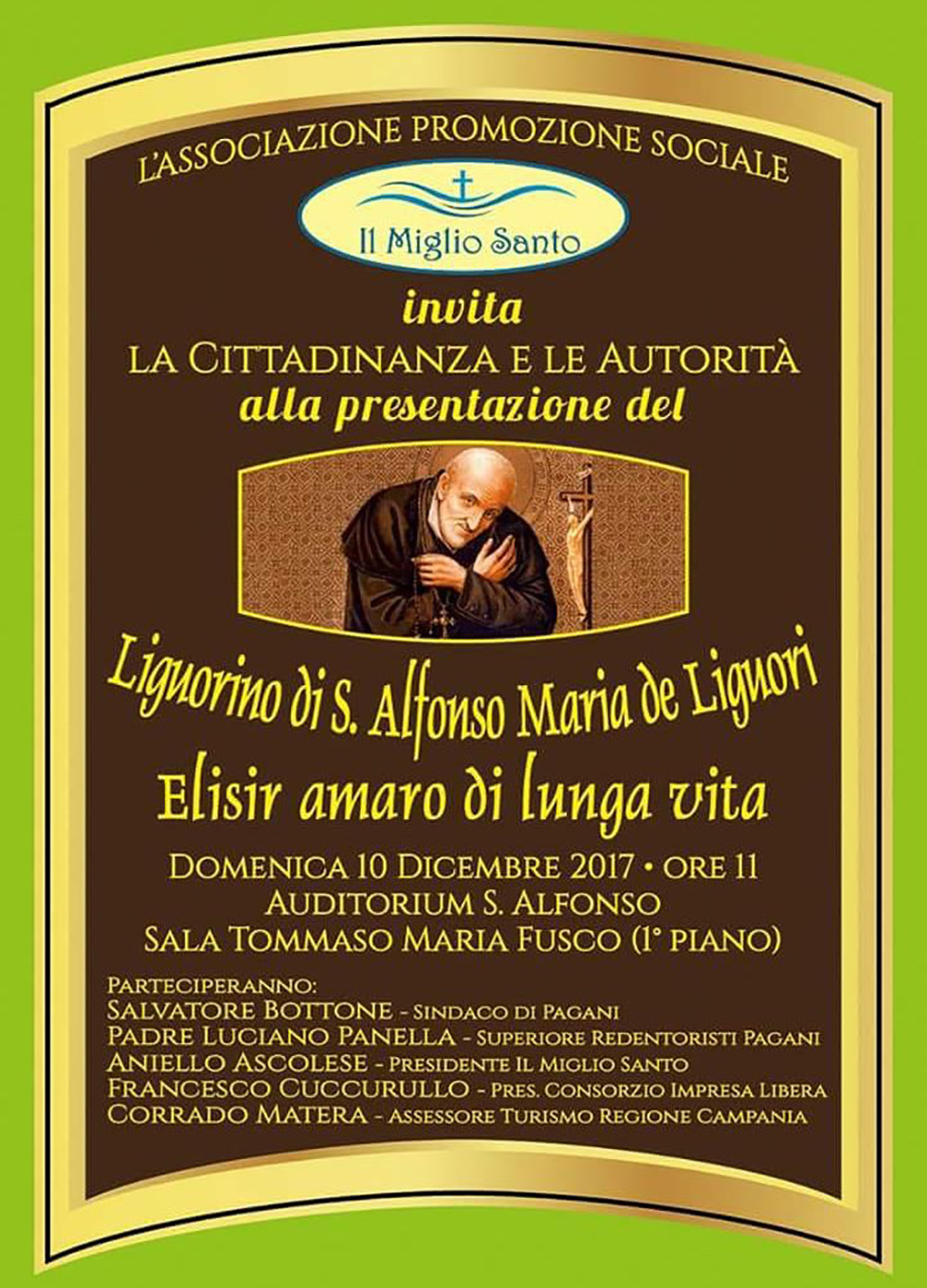 The mayor of Pagani, Salvatore Bottone, the Redemptorist superior of the Pagani community, Father Luciano Panella, the president of "The Holy Mile" association, Aniello Ascolese, the president of the consortium Impresa Libera, Francesco Cuccurullo, and the tourism adviser for the Region of Campania, Corrado Matera, will be present at the performance of the "Liqueur of St. Alphonsus".