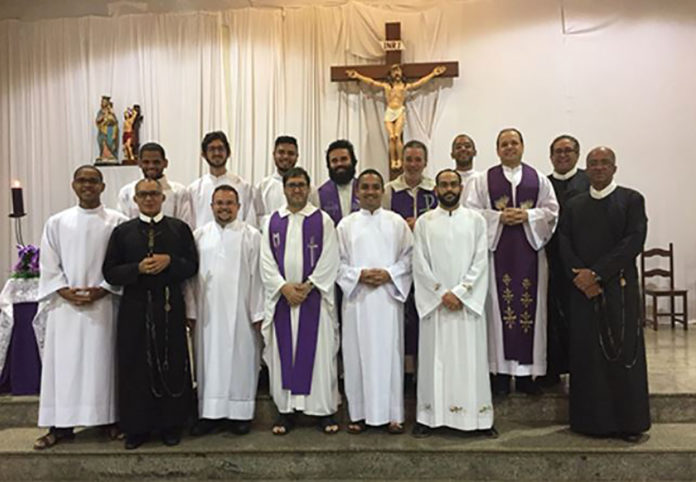 (Casa Grande, Brazil) The Redemptorist Missionary Vocation Week was held in Casa Grande (MG) from December 2 to 9, and celebrates the Silver Jubilee of Religious Life of Brother José Domingos C.Ss.R. from Vasconcelos, in his hometown. On December 10, there will be a Thanksgiving Mass for the 25 years of Religious Profession of the Brother with the participation of every community of Casa Grande.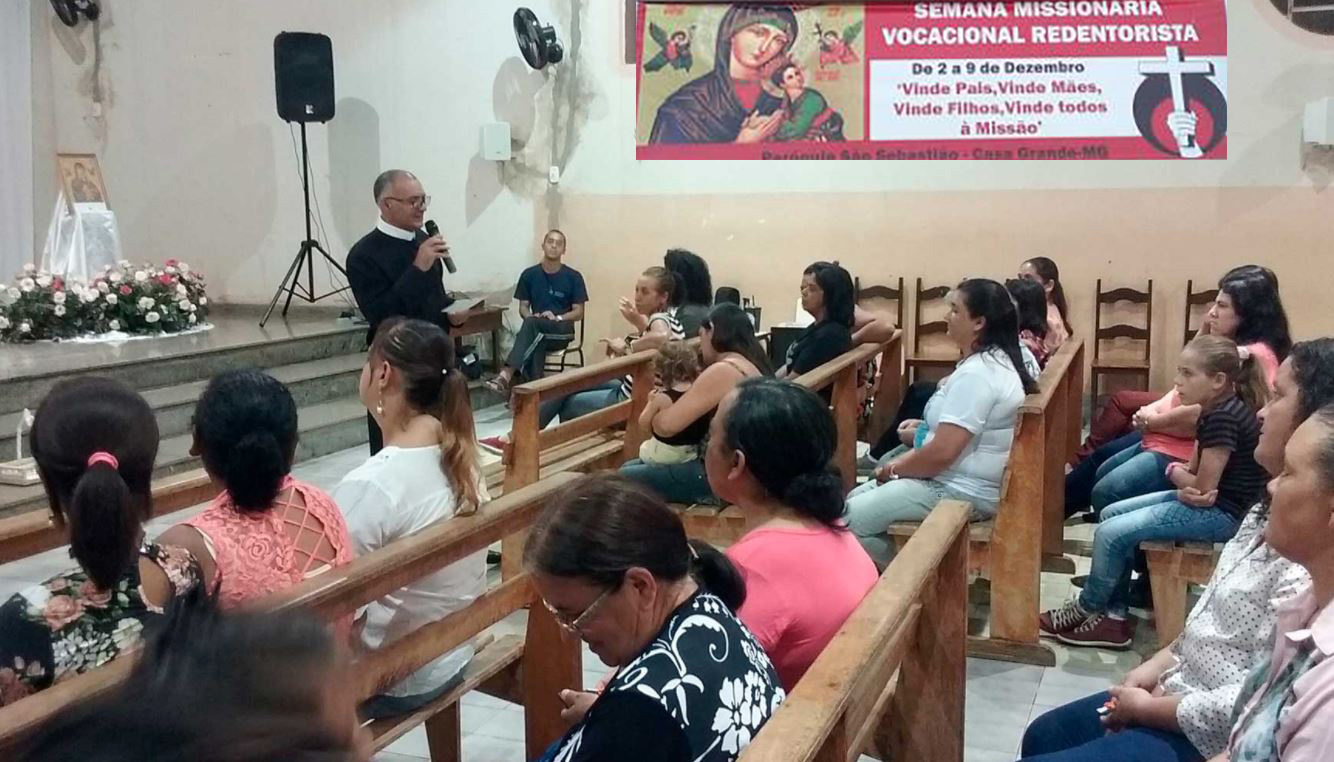 In addition to celebrating the jubilee, the Missionary Vocational Week is an opportunity to celebrate together with the people and especially the young people of the parish of St. Sebastian of Casa Grande the joy of Christ the Redeemer. During this week, the Redemptorist Missionaries conduct visits to the families, the sick, and schools; work together with young people, men, women, couples and also children; and thirdly conduct novena in honor of Our Lady of Perpetual Help.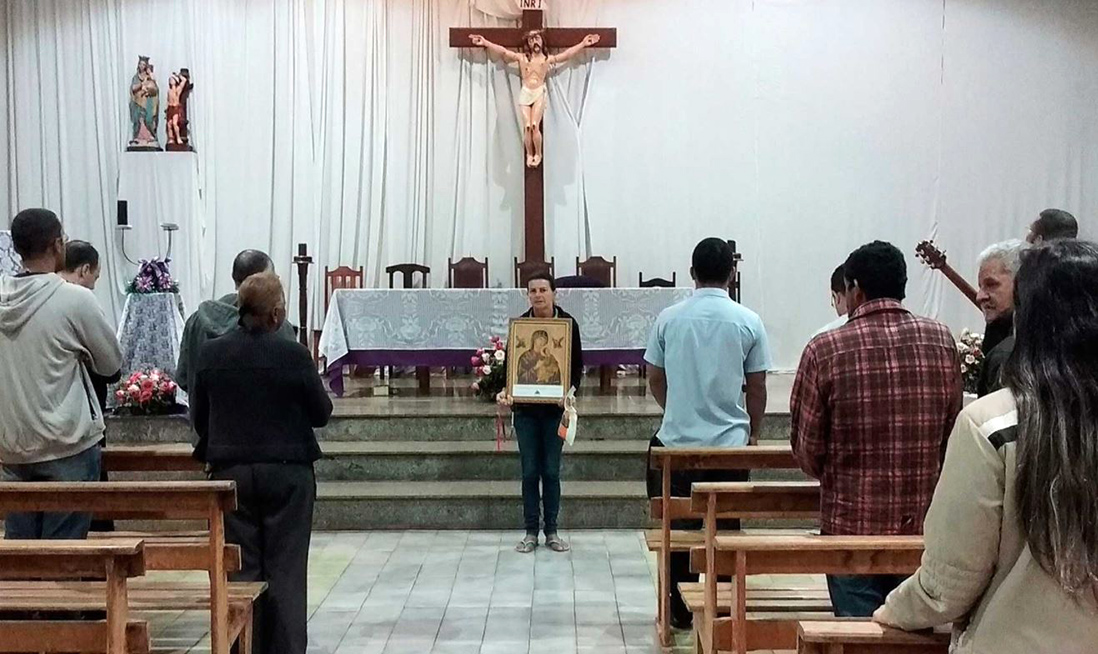 The missions are divided into three fronts: St. Peter Community (Olaria), Our Lady of Conception Community (Cachoeira) and the martyrdom of St. Sebastian, coordinated by Fr. Alfredo Avelar, C.Ss.R. The team is composed of Fr. Paulo Carrara, C.Ss.R., Fr. José Maurício, C.Ss.R, Sr. Pedro Magalhães, C.Ss .R, Sr. Argemiro Herculano, C.Ss.R, Sr. João Paulo, C.Ss.R, Br. Marcos Paulo, C.Ss.R, in addition to the trainees of the St. Clement Vocational Community: Alef, Wiliam, Bruno Dias, Jefferson, Carlos Renato, Rodrigo, Thiago Gomes and Thiago Costa.