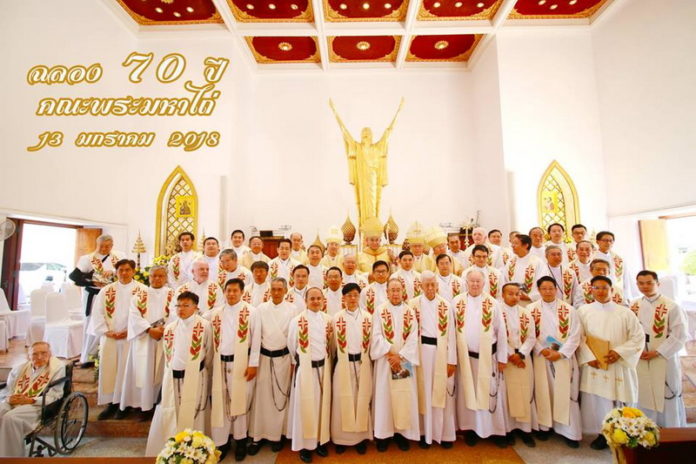 (Bangkok, Thailand) January 15, 2018, was another important day in the history of the Redemptorists in Thailand. It was the day on which the Congregation celebrates the 70th anniversary of our presence in Thailand. As Redemptorists, the first time we arrived was in 1948. We went through countless events in the missionary work of preaching the Gospel, but we always had the protection of the Redeemer and of the Virgin Mary.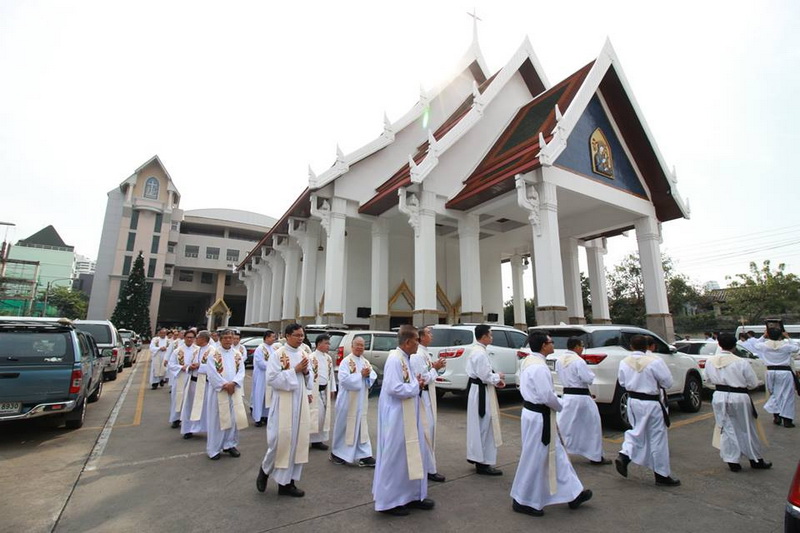 Cardinal Kriangsak Kovitwanich, the archbishop of Bangkok, presided over the ceremony on this anniversary. "Today we are together to celebrate and to say thanks," he said, "to ask God to bless us, to bless everyone and to protect us as he always did."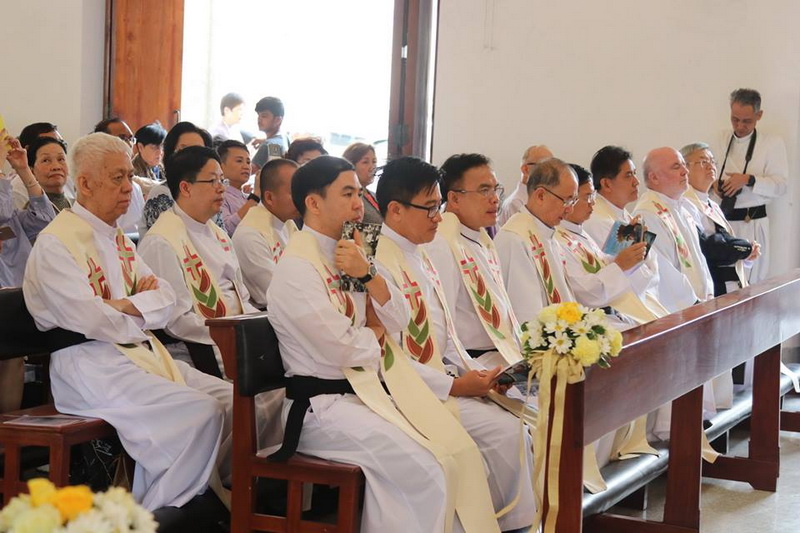 Arrival in Thailand
Redemptorists arrived on May 19, 1948, at the port of Koh Si Chang, of the coast of Sriracha in Thailand.  A tugboat brought them up the shallow Chao Phyao River to Bangkok.  In Bangkok, they were welcomed by Bishop Louis Chorin, the French Bishop of Bangkok.  He was the last French Bishop of Bangkok going back some 300 years.  He was later succeeded by a Thai Bishop, Msgr. Nittayo. Bishop Chorin welcomed the missionaries warmly, told them he would be delighted if they would make a foundation in his diocese and remained a good friend up until his death.
The history the Redemptorists in Thailand bonded to many dioceses like Chan Thaburi, Bangkok, Tharae, Udon Thani, and Ubon Ratchathani. It was Bishop Bayet, Ubon Diocese's Bishop, who set the new Redemptorist missionaries to work learning Thai. It seemed the fruit of the first missionary bore to Ubon Diocese. On March 25th, 2006, the day of Annunciation, Bishop Michael Bunluen Mansap retired and asked for Fr. Phillip Bangchong Chaiyala C.Ss.R to be his successor. He was the third Redemptorist Bishop in Thailand.