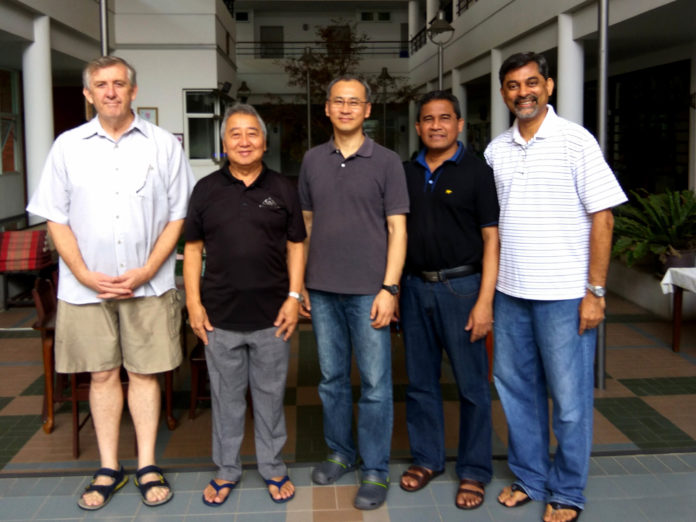 (Minburi, Thailand) The Asia Oceania Conference Council consisting of the Co-ordinator Fr. Ben Ma and Fr. Joseph Ivel Mendanha (Majella), Fr. John Hodgson (Australia) and Fr. Macario (S. Korea) together with Fr. Sebastian Ani Dato (General Consultor) met in Minburi in Bangkok in Thailand from the 25th to the 27th January.
This was the first meeting of the Conference Council since it took office. The agenda for discussion and planning was the Commission for the Apostolic and Restructuring Plan for the Conference. The Commission for Asia Oceania consist of the Council members together with some experts whom the commission will call on in the next few weeks.The commission for the Apostolic and Restructuring Plan for Asia Oceania is: Fr Ivel Mendanha (Majella), Fr John Hodgson (Oceania), Fr Marcario (S. Korea) and Fr Paul Vinh (Vietnam).
The Council discussed and set the Road Map for the Plan, the draft of which is to be presented to the Conference Assembly in October 2018. The Council also made a number of decisions regarding the secretariats and commissions for the Conference for this sexennium.
We thank the Provincial and Province of Thailand for their hospitality in hosting the council meeting.
Ivel Mendanha, CSsR.