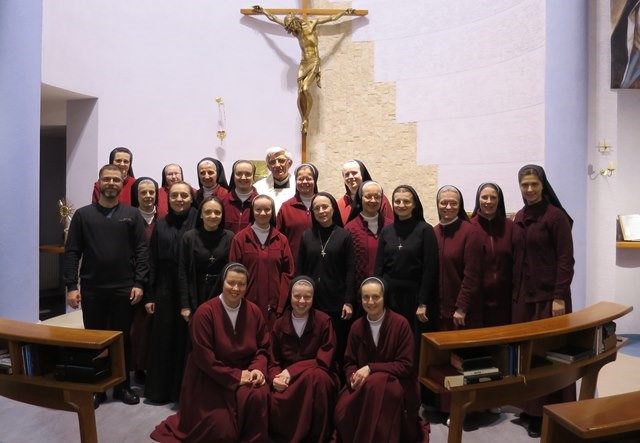 (Keżmarok, Slovakia)On February 6 – 9, 2018, the first meeting of representatives of the Redemptoristines' monasteries from Bielsko-Biała, the Greek Catholic Monasteries in Lviv (Ukraine) and in Vranov nad Toplou (Slovakia) was held in Keżmarok (Slovakia).
The whole community of Keżmarok took part in the meeting. We were joined by Redemptoristines from Petropavlovsk in Kazakhstan via the Internet. The Sisters discussed the opportunities and challenges regarding new structures i.e. federations within our Order, which we are instructed and encouraged to form according to the new Apostolic Constitutions Constitution Vultum Dei Querere, on woman's contemplative life. Father General Michael Brehl, C.Ss.R. ecouraged us to hold this meeting and sent his blessing and prayer.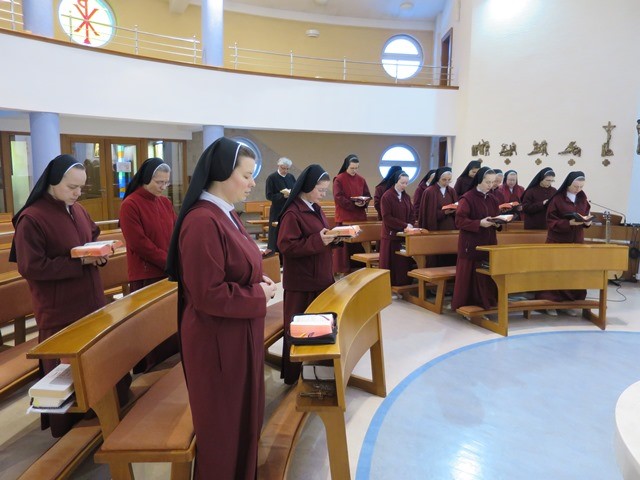 At the very beginning of the meeting there was a lovely unexpected visit from the Missionary Sisters of the Most Holy Redeemer from Ukraine, who were accompanied by Fr. Metod Lukáčik, C.Ss.R. the Provincial of Michalovice and by Fr. Mikuláš Tressa.
On Thursday, February 8th, Fr. Peter Slobodník C.Ss.R. celebrated Mass and during his homily encouraged us to listen to what God wants from us in the context of the present moment of our history. The world is changing and we are invited to an adequate response, in obedience to God's will.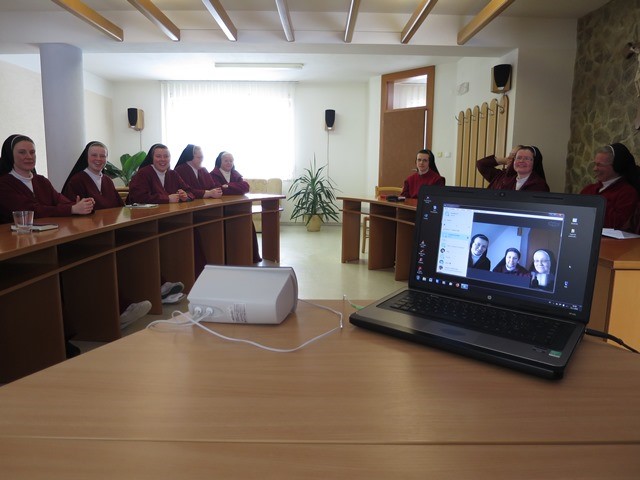 That day Fr. Václav Hypius C.Ss.R. the Provincial of Bratislava – Prague paid us a visit and shared his experience on the process of restructuring and necessary changes of European structures of the Redemptorists Congregation. However, at the core of his speech were words of encouragement asking us not to look at the world as "wicked and spoiled" and from which it would be best to isolate ourselves. Rather he directed us to embrace a world that is "wounded" and needs to be healed by our openness and specific mission.
Sr. Maria Vrabcekova, O.Ss.R., Keżmarok