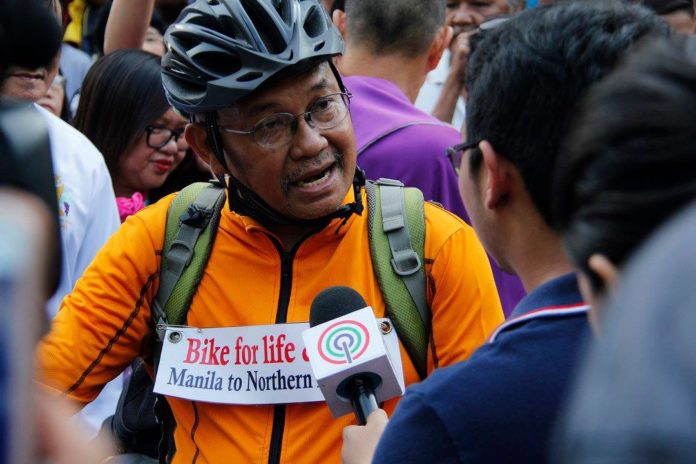 Redemptorist priest Amado Picardal takes a ride around the old city of Manila.
The priest starts his 15-day protest ride to the southern Philippines on March 14.
(Manila, Philippines) – A Catholic priest is making a 1,500-km bicycle ride from the Philippine capital Manila to the southern region of Mindanao to protest drug related killings.
Redemptorist priest Amado Picardal, a vocal critic of President Rodrigo Duterte's war against drugs, said his bike marathon, which starts March 14, "is for life and peace."
Human Rights Watch says that more than 12,000 drug suspects have been killed in the country's anti-narcotics war.
Philippine authorities, however, claim only about 3,000 suspected drug users and peddlers have been killed in legitimate police operations.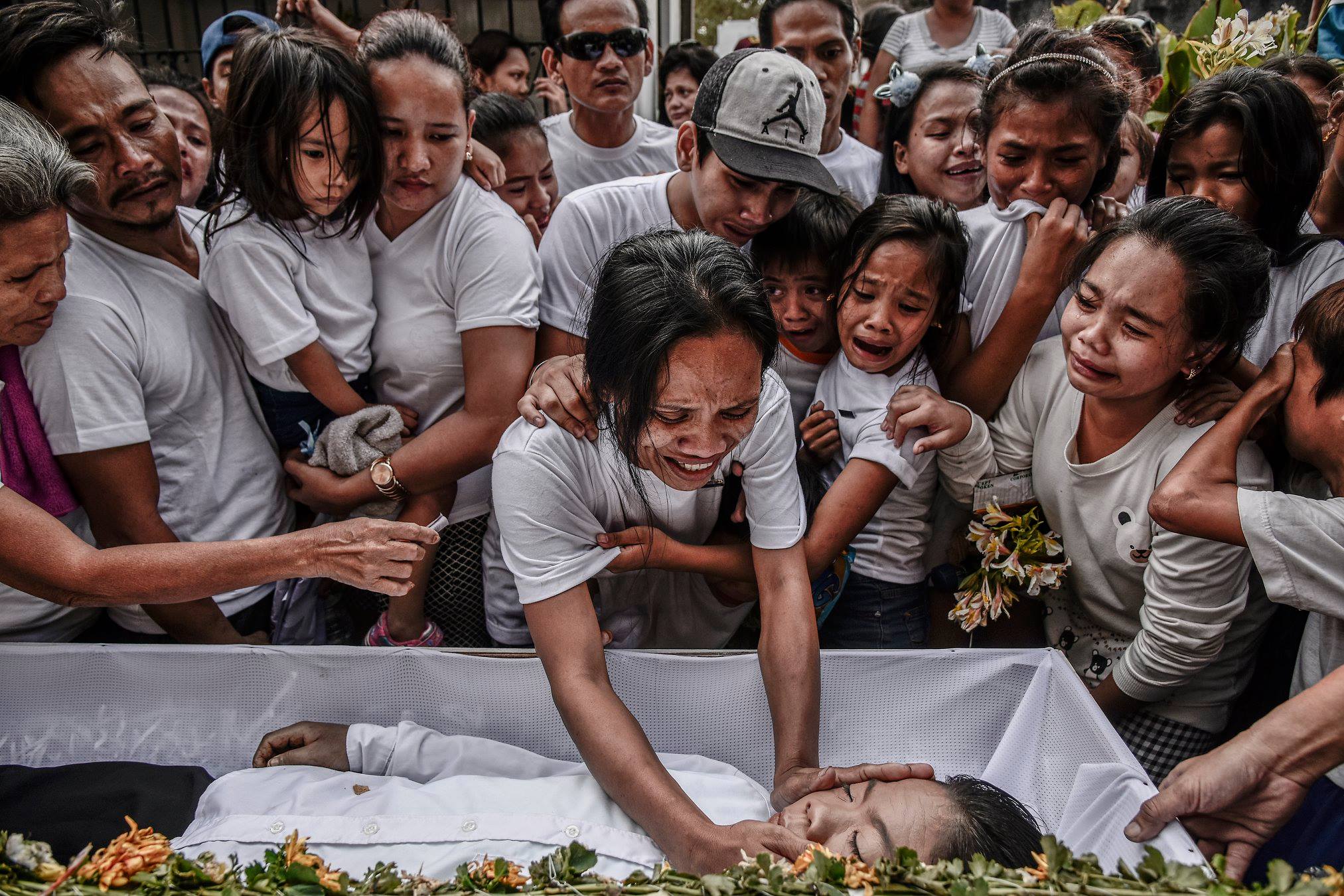 "[This is a call] to stop the killing and start the healing," said the priest, adding that his protest ride is also a call to resume peace talks with communist rebels and to lift martial law in Mindanao.
Father Picardal said that although the drug-related killings have declined, they are still going on. "That's why it has to end," he said.
The priest appealed to the public to support his call and join the "Bike for Peace" that will run for 15 days until Easter Sunday.
In 2008, Father Picardal started a nationwide "biking mission" to create awareness among Filipinos on the effect of climate change.
The priest made another bike run in 2014 after a series of typhoons devastated parts of the country.
(ucanews.com)