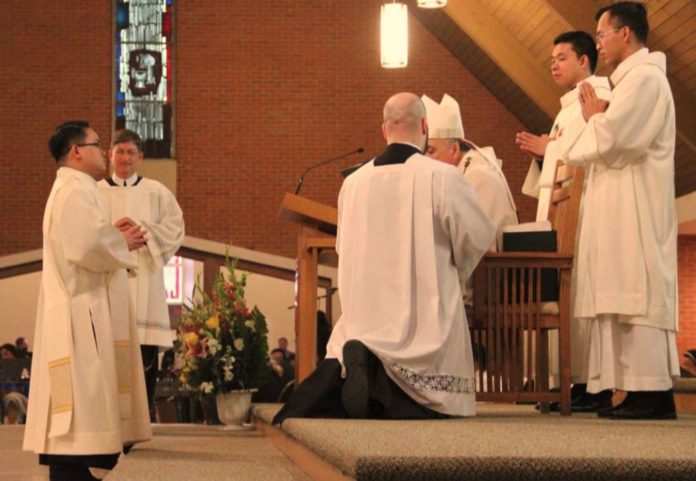 (Houston, United States) Family members, friends and Redemptorist confreres stood in witness and prayerful support as Cardinal Archbishop Daniel DiNardo of the Archdiocese of Galveston-Houston ordained Deacon John Son Tran to the priesthood at his home parish – Holy Ghost Catholic Church in Houston – on February 3.  Cardinal DiNardo presided at a beautiful liturgy with almost 50 concelebrants, including Provincial Superior Stephen Rehrauer, Provincial Vicar John Fahey Guerra, and confreres of the Denver Province, the Extra Patriam Vice Province and other Units in the Conference of North America.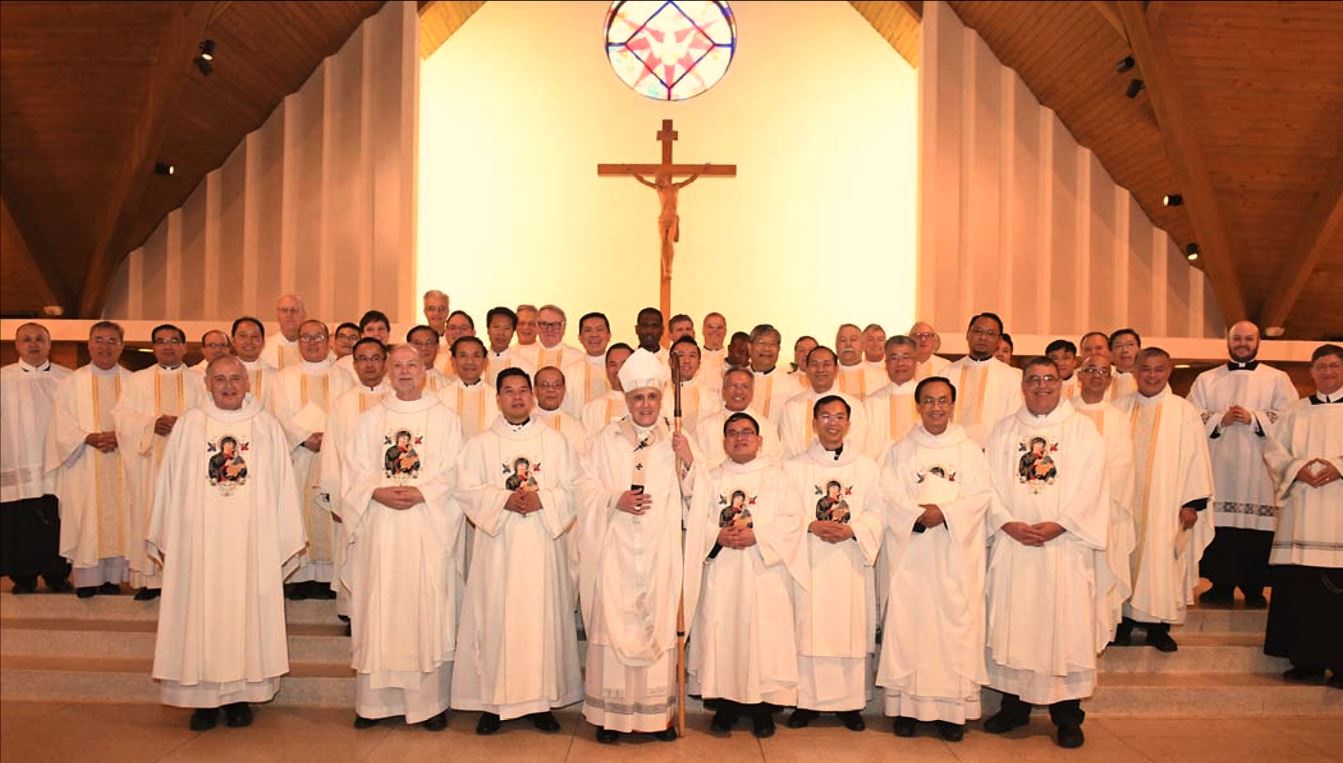 The Vietnamese Dominican Sisters, who have played a key role in Fr. Son's life, joined the Holy Ghost Catholic Church Choir and the Archdiocese of Galveston-Houston Choir directed by Dr. Richard Lopez.  Newly ordained Fr. Son was very pleased with the diversity of cultures represented at his ordination and would love to minister in an even more diverse parish. "I look forward to applying what I learned at Catholic Theological Union and my own experiences during my transitional diaconate at Our Lady of Perpetual Help Redemptorist Parish in Kansas City, where I experienced the Irish Gaelic Mass and the Hispanic Guadalupe Mass," he said.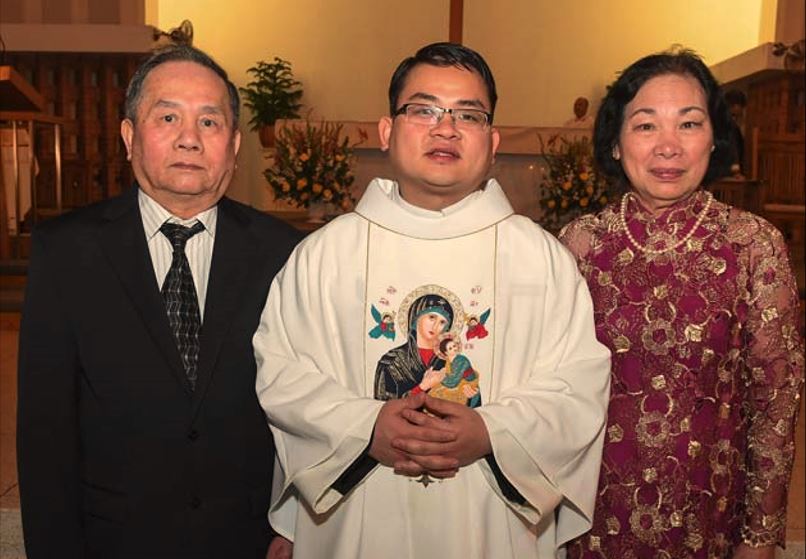 Fr. Son knew the Redemptorists as a young boy in his native Vietnam. When his family immigrated to the USA 17 years ago, they reconnected with the Redemptorists at Holy Ghost Parish.  Fr. Luong Uong and Fr. Tat Hoang, who were stationed at Holy Ghost Parish at that time, influenced his decision to pursue a religious vocation. He aspires to follow in the footsteps of Br. Patrick Concidine, a kind and gentle Redemptorist serving God's People.     Although he looks forward to celebrating Mass, hearing confessions and anointing the sick, Fr. Son feels called to preach the Good News. "It can be difficult to focus on a topic, but whenever I stand at the pulpit in church, all of my fear and anxiety disappear, and I just feel a strong desire to preach the Gospel message," he said.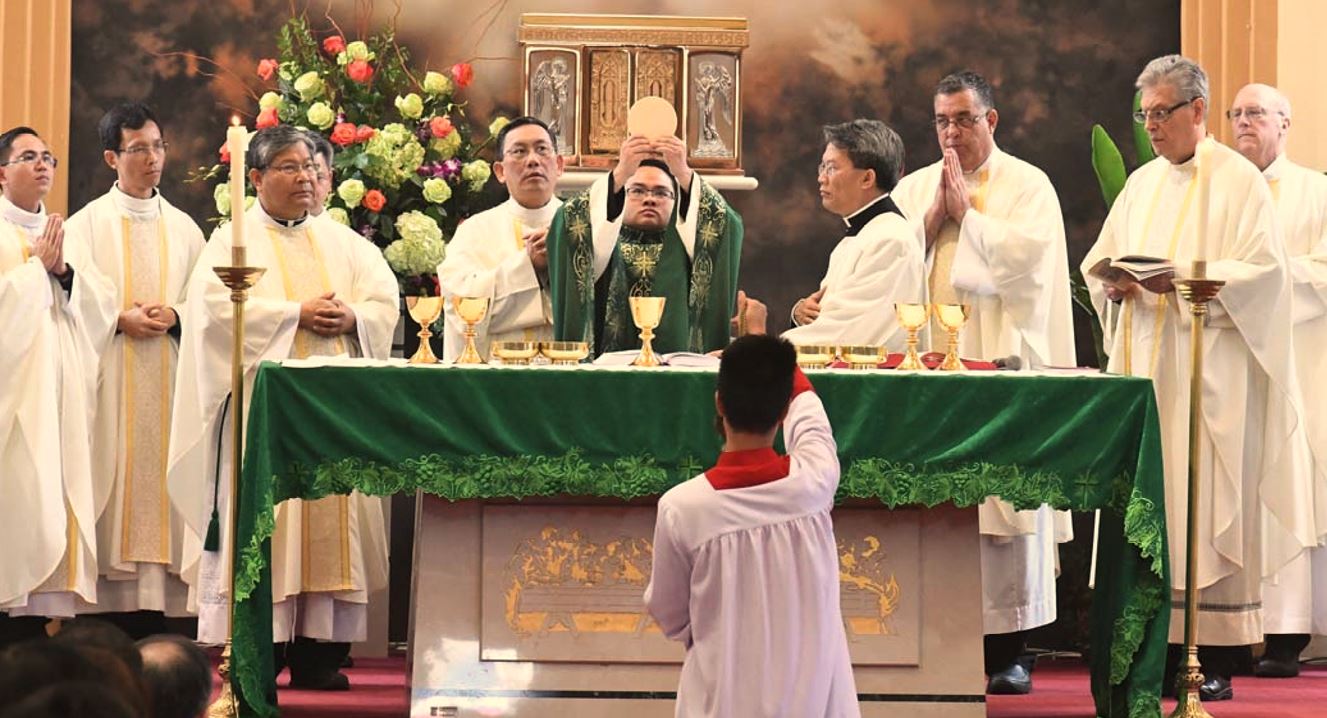 Fr. Son and his parents are returning to Vietnam, where he plans to celebrate a Mass of Thanksgiving where he was born and spent his childhood. It will be his first trip back to his native country, and he is hoping for a great trip with many memorable moments.  He is grateful for the prayers and support of his family, friends, confreres and Co-Redemptorists on his vocation journey, and asks for continued prayers for his ministry of serving the People of God, and living his life as a Son of Alphonsus, with faith and trust in God.
Kristine Stremel