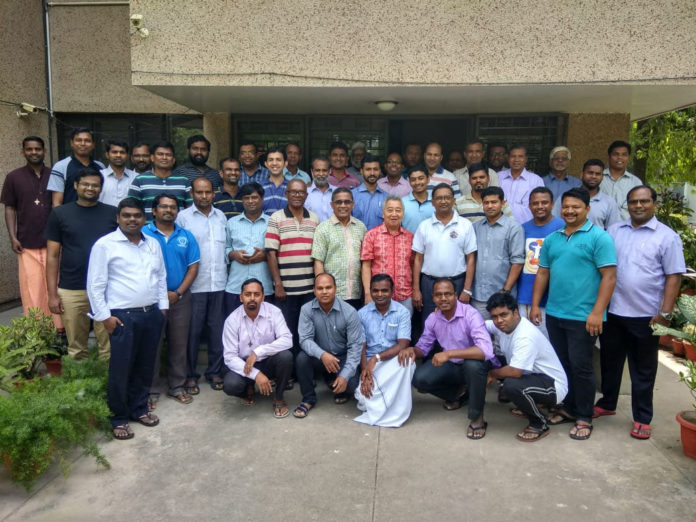 (New Delhi, India) The first  Extraordinary Visitation of the General Government and the Assembly in India began on 16th April 2018 at 2.30 p.m. at Navinta Retreat House, New Delhi. There are 47 participants from all over India including Fr. Sebastian C. Ss. R, the General Consultor and Fr. Ben Ma C. Ss. R, the Conference Coordinator of Asia Oceania.
Fr. Xavier Pinto C. Ss. R, the Moderator of the meeting, began with a prayer song and Fr. Arulanandam C. Ss. R, the Provincial Superior of the Bangalore Province welcomed everyone with a lively story. In the first session we introduced ourselves to the group, about the place/province we come from and the nature of our mission. After this we had two more sessions.
In the first session Fr. Ben Ma spoke about the Message of the General Chapter and in the next session Fr. Sebastian spoke about the Action Plan of the General Government. At the end of the sessions, some of the doubts of the confreres were clarified by the Visitors. The day ended with the Holy Eucharist celebrated by Fr. Vijayanand C. Ss. R and the homily was given by Fr. Ben Ma.
– Fr. Antony Frank C. Ss. R.