CEBU CITY—The Redemptorists are calling on Filipinos to wake up and fight the culture of impunity and violence in the country.
In a statement released on the 33rd anniversary of the abduction of Redemptorist priest Rudy Romano on Wednesday, the congregation said the atmosphere of fear, violence and anxiety enveloped the Philippines.
"The growing culture of impunity and apathy in our country which motivated heartless people to kill helpless brothers and sisters, including priests and pastors, are ominous signs that the evil spirit and its willing minions are determined to hurt Jesus through his Holy Church," said the statement signed by Fr. Ariel Lubi, superior of the Redemptorists' vice-province of Manila, and Fr. Copernicus Perez Jr., superior of the congregation in Cebu province.
'Be the voice of voiceless'
"We cannot allow this to continue to happen. We beseech our fellow Filipinos to be vigilant and be the voice of the voiceless and no longer idly stand by in the face of Church persecution and blatant assault on the human rights of our people," it added.
Romano, an activist priest, was abducted by armed men in Barangay Tisa, Cebu City, on July 11, 1985. He was never seen again.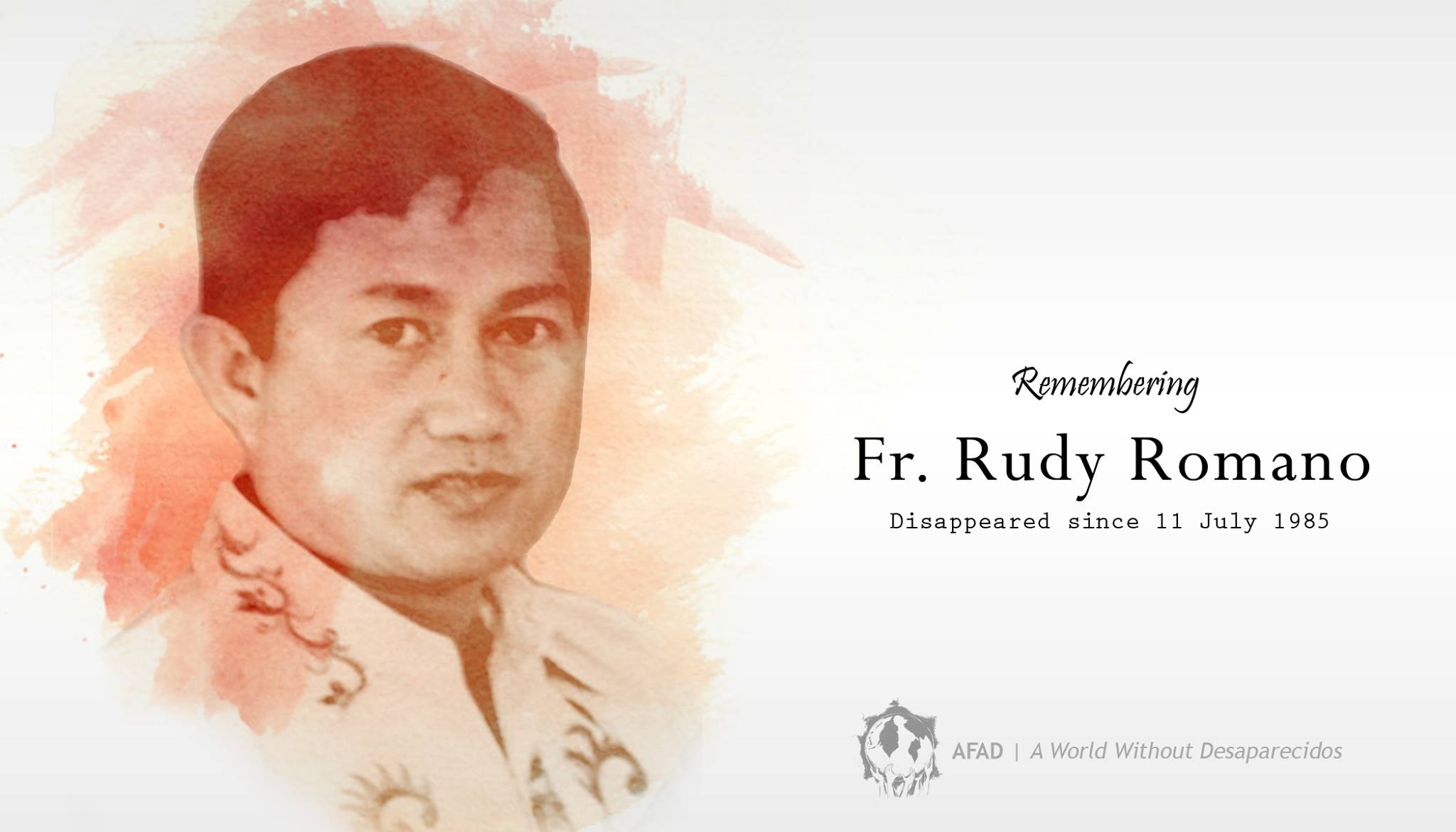 His disappearance was remembered by friends, seminarians and members of the clergy with a Mass and lighting of candles at Redemptorist Church as well as a prayer service at a stone marker in Tisa, which describes the kidnappers as agents of "the deposed Marcos regime."
Romano, 44, identified himself with the poor and joined protest actions denouncing human rights abuses.
"Thirty-three years have passed, and still no justice for Father Romano and other victims of martial law," the statement said.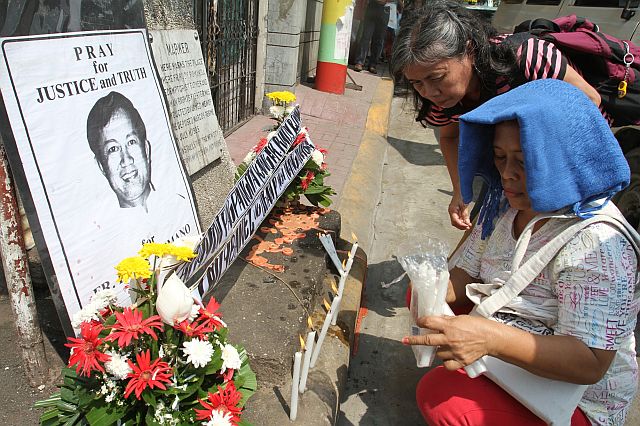 "Our mourning and lamentations become more intense and profound as we continue to witness these days the brutal deaths of our flocks, including our shepherd," it said.
Ador Vincent S. Mayol
To read more: http://newsinfo.inquirer.net/