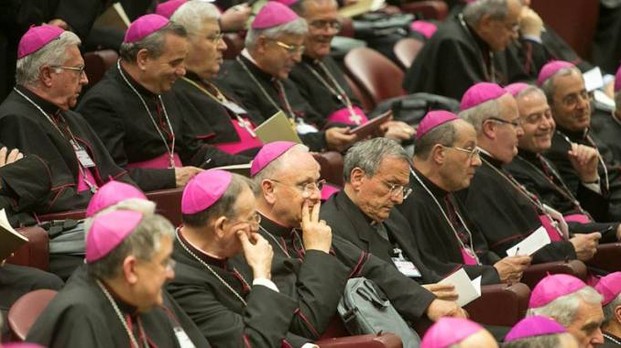 (Rome) The Press Office of the Holy See published the list of the Participants in the XV Ordinary General Assembly of the Synod of Bishops which will take place from 3 to 28 October 2018.
Among the participants there will be the following Redemptorist confreres:
1.     As elected by the Union of Superiors General Rev. Fr. Michael BREHL, C.SsR. Superior General of the Congregation of the Most Holy Redeemer (The Redemptorists)
2.     As a member of the Pontifical Nomination His Eminence Rev. Cardinal Joseph William TOBIN, C.Ss.R., The Archbishop of Newark (United States of America).
3.     As a member of the representation of Great Britain (England and Wales) His Excellency Rev. Msgr. Ralph HESKETT, C.Ss.R., Bishop of Hallam (England)
4.     For the Synod of the Ukrainian Greek Catholic Church, His Excellency Rev. Msgr. Bryan J. BAYDA, C.Ss.R., Bishop of Saskatoon of the Ukrainians
5.     As a Consultor Rev. Fr. Sabatino MAJORANO, C.Ss.R., Professor Emeritus of Systematic Moral Theology at the Alphonsian Academy of Rome
We wish our confreres good work and we join with St. Alphonsus in prayers for the outcome of this universal church event.
Scala News